When Qatar Airways chief executive Akbar Al Baker made his ill-judged 'joke' about women leading airlines at the IATA AGM in 2018, he did so in Sydney, next to the chief executive of host airline Qantas.
But while the fallout from Al Baker's comments – which he claimed were misunderstood – helped to spark some much-needed introspection on diversity in the wider industry and a formal programme to address it through IATA, Alan Joyce was already years into an effort that put diversity and inclusion at the heart of Qantas's strategic planning.
And it is Joyce's exit from Qantas that has perhaps brought the most high-profile evidence of that effort, with the appointment of chief financial officer Vanessa Hudson as his successor. According to Qantas chairman Richard Goyde, Hudson triumphed from a shortlist of 40 global candidates.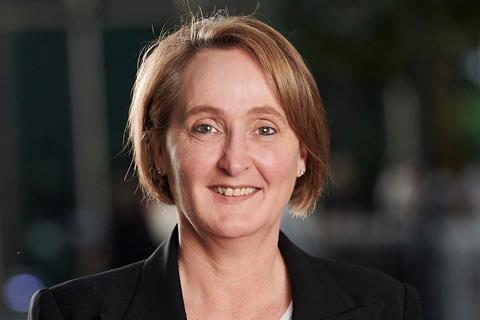 Indeed, the Qantas of today is arguably one of the best examples of an airline achieving results from longer-term efforts to address diversity within its senior ranks, even if there is still a way to go before its workforce fully reflects the diversity of Australian society, as Joyce has acknowledged.
Crucially, Qantas is on track to have three female chief executives: overall chief executive Hudson joining Jetstar's Stephanie Tully and Qantas Loyalty's Olivia Wirth in the group's management team.
Such strong female representation at the top of an airline group is still a rare thing in an industry where only 15% of executives and 12% of chief executives are women, according to FlightGlobal's latest survey of the largest airlines. Industry stakeholders often point out that one of the key drivers of change when it comes to diversity is that young people can see 'people like them' in top jobs.
And as is often the case at airlines that have achieved greater diversity in their C-suites – alongside Qantas, JetBlue Airways in the USA is another strong example – progress has not happened organically. Joyce views a diverse workforce as a competitive advantage, and therefore worked to ensure it was enshrined in business policies and practices at Qantas.
"Diversity generated better strategy, better risk management, better debates, [and] better outcomes," he told The Australian during a 2016 interview, as Qantas' transformation under his leadership fed through to an improved financial performance.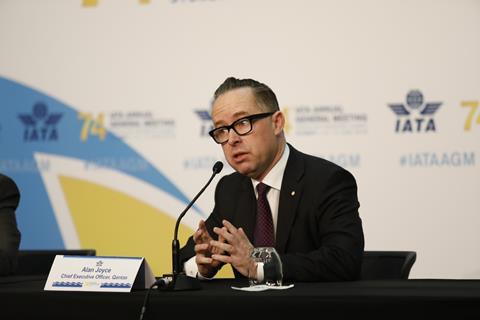 Notably, Joyce, who is gay, was undeterred by an incident where he received a pie in the face in 2017 while advocating for same-sex marriage, as he continued to promote diversity and inclusion on a personal and business level.
"Not only do shareholders want it, customers who feel a company is advocating on their behalf are far more loyal," he said of workforce diversity on a Commonwealth Bank-organised panel in 2021, adding: "When people feel that we've moved beyond having to fit in and that they belong, we can focus on people really being able to thrive."
While, therefore, debate around Joyce's legacy has tended to focus on a potential divergence between the success of the business for its shareholders and the experiences of some of its customers and staff, there appears to be less room for disagreement over his actions on diversity and inclusion.