Qantas has appointed finance chief Vanessa Hudson as its new airline CEO, making her the first female leader in its 103-year history, and ending months of speculation over the carrier's leadership succession plans.
Hudson's appointment takes effect in November, the airline says, when current CEO Alan Joyce steps down after a 15-year stint at the helm.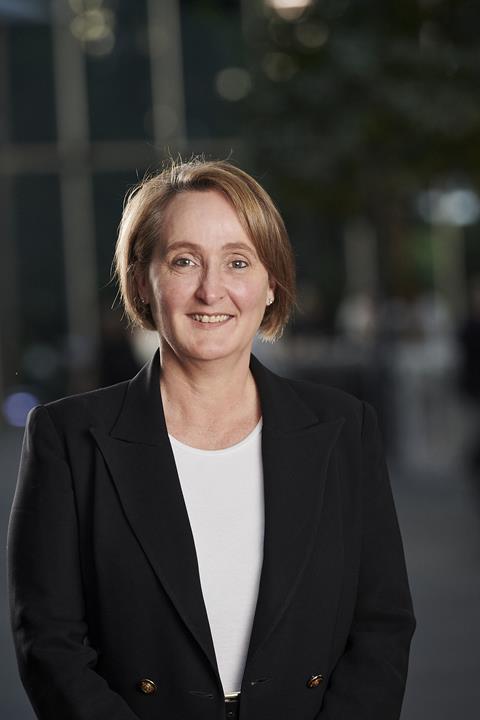 Hudson is a Qantas veteran, having joined the airline nearly 30 years ago. She has held a number of executive roles within the airline group, such as chief customer officer and senior vice president for the Americas and New Zealand.
She was appointed as finance chief in 2019, overseeing the portfolio through the coronavirus pandemic, where the airline recorded steep losses amid a collapse in travel demand. Qantas has since rebounded to a record half-year profit earlier this year.
Airline chair Richard Goyder says Hudson was picked following a "rigorous selection process".
"A lot of thought has gone into this succession and the board had a number of high-quality candidates to consider, both internally and externally," says Goyder.
"Vanessa has a deep understanding of this business after almost three decades in a range of roles both onshore and offshore, across commercial, customer and finance. She has a huge amount of airline experience and she's an outstanding leader," he adds.
Hudson was among a number of Qantas executives thought to be frontrunners to replace Joyce, and has made public her ambitions for the role.
Goyder had previously said Joyce was expected remain as airline chief until the end of this year. He extended his stint as CEO during the Covid-19 pandemic, to "see the airline through…recovery".
Joyce is credited for turning the airline around at least twice during his tenure – during the global financial crisis and the pandemic – though in recent years his popularity has taken a hit after a series of employee cuts and operational snags.
Says Goyder: "This transition is happening at a time when the Qantas Group is extremely well positioned."
"The company was restructured to deal with a number of external shocks and Alan led it to a several record profits," he adds.
Hudson will remain as financial chief while also being CEO-designate until November, when she takes over. Qantas says it will make an announcement on a new CFO in the coming months.
The appointment also means two of Australia's largest carriers will be led by female CEOs: compatriot Virgin Australia is helmed by Jayne Hrdlicka, who formerly led Qantas low-cost unit Jetstar.