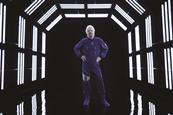 Having taken 15 years and counting to get its rocketplanes in service, Virgin Galactic is now talking about supersonic jet travel; don't book a flight just yet, but keep an eye on the share price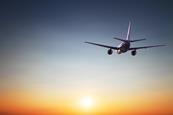 Aviation safety depends in part on a stable operating environment, but a pandemic and growing geopolitical tension will undermine some longstanding assumptions
Share your views or submit a letter to Flight International by contacting flight.international@flightglobal.com
Widebodies special

Air transport entered a new era half a century ago when airframers created a step-change in size and capacity with the first generation of twin-aisles, of which the Boeing 747 was only the first.

Call it an air transport anachronism, but just as four-engined airliners are slipping, perhaps prematurely, into the realms of nostalgia, Russian airframer VASO is assembling a new widebody quadjet, the Ilyushin Il-96-400M, at its facility in Voronezh.

Since Boeing handed the first 747-100 (N733PA) to Pan Am at its Everett plant near Seattle on 12 December 1969, the world's manufacturers have delivered almost 9,700 more widebodies to airlines, governments, air forces – and even some wealthy individuals.

However you look at it, 1970 was an epoch-making year for commercial aviation. The revolution in aircraft design heralded in that year would be the springboard for the airline industry to accelerate capacity growth in a way it could only dream about previously.