The latest Top 100 aerospace listing is unlike any before. With the worst crisis in commercial aviation coinciding with the 2020/2021 financial year on which this survey is based, red ink and minus symbols permeate the results – though not as ubiquitously as some might have feared. Of the 61 businesses we have been able to calculate operating profits for, just 18 made a loss. However, only 19 of the biggest 100 aerospace players saw revenues rise year-on-year.
One of the reasons the industry has perhaps avoided worse carnage is the resilience of the defence and, to a lesser extent, business aviation sectors. That is why, for almost the first time in many years, Airbus and Boeing have been displaced at the top of the leader board. Defence giant Lockheed Martin takes over as number one, followed by Raytheon Technologies, the newly-merged parent of Collins Aerospace and Pratt & Whitney that also has a sizeable legacy military business.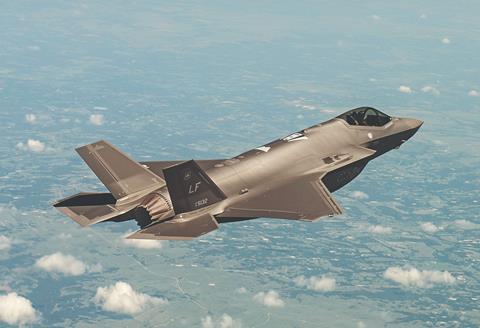 Last year's survey saw Boeing lose the top spot to Airbus as the effects of the 737 Max grounding in March 2019 knocked a quarter off its revenues and pushed the company into an operating loss.
This time, its sales have fallen further, to $58.2 billion – meaning the company is now less than three-fifths the size it was two years ago in revenue terms. The Chicago-based manufacturer's operating losses have increased more than fivefold, to an eye-watering $12.8 billion.
But Airbus has also been dragged down the ranking by its dominant but stricken commercial aircraft operation. The Toulouse-based airframer fell even further than Boeing, to fourth place, with a 29% decline in revenues. However, it appears to have been much better than its competitor at managing costs, keeping operating losses to just $570 million.
CUSHIONING EFFECT
The cushioning effect of a healthy domestic and export defence market can be clearly seen in Lockheed's results. The industry's biggest company – for now – notched up revenues of $65.4 billion, up 9% on the previous year, and, although its profits were only up slightly to $8.6 billion, margins were strong at over 13%.
Similarly, defence specialist Northrop Grumman, which remains in fifth place in the table, saw its revenues rise by just under 9%, with a more modest increase in profits.
Three other defence-focused companies in the upper reaches of the ranking enjoyed qualified success, with like-for-like revenues at L3Harris constant with 2019/2020 and profits down by around a third. Italy's Leonardo saw revenues fall slightly – partly a result of a commercial business badly hit by the pandemic – with profitability down by a half. BAE Systems reported an almost 10% boost in revenues, although profits for its aerospace interests were not possible to calculate.
In normal times, the April 2020 merger of United Technologies (divested of its non-aerospace interests) and Raytheon – fourth and seventh place, respectively, in 2020 – would have vaulted the new Raytheon Technologies into third. However, the impact of the pandemic on the commercial aviation revenues of its Collins Aerospace and Pratt & Whitney units has kept Raytheon revenues to $64.6 billion, about $11 billion less than its predecessors' combined pre-Covid sales.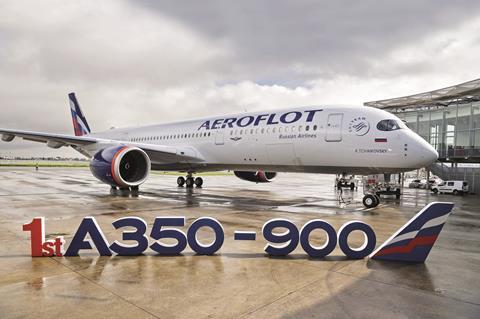 The crisis has deeply affected all the engine manufacturers, which previously were deriving the majority of their revenues from the airliner market. The UK's Rolls-Royce, in 12th position, suffered a more than quarter fall in revenues to $11.8 billion, and posted a $2.6 billion loss. German propulsion systems supplier MTU – a key partner of P&W – fared better, with revenues down under 7% and remaining in profit. It has also jumped five places in the rankings, to 22nd.
FALLING REVENUES
Revenues at seventh-placed GE Aviation, a partner in the CFM International Leap engine and reliant also on the Boeing widebody market, fell by a third to $22 billion, with profits dropping by more than four-fifths, although the US business stayed operationally in the black. Its CFM partner Safran also managed to make money in 2020/2021, aided by its non-commercial aviation assets – although revenues and profits were down substantially.
Confirming anecdotal evidence of high-end business aviation users continuing to fly during the downturn, the four biggest manufacturers in that sector also survived the financial year battered but profitable, with Bombardier – which completed its transition to a pure-play business jet company with the divestment of train maker Alstom in January this year – actually seeing its profits grow by more than a fifth, on revenues just over an eighth down on the previous year.
Gulfstream parent General Dynamics Aerospace also kept its decline in revenues and profits to – in the strange context of the pandemic – manageable levels. So too did Textron, which owns the Cessna and Beechcraft brands as well as helicopter manufacturer Bell, and has substantial activities in the defence and parapublic segments. France's Dassault Aviation – behind the Rafale fighter as well as the Falcon business jet range – saw profits slip two-thirds on a one-quarter revenue decline.
Save for the creation of Raytheon Technologies and the continuing slimming down of Bombardier (it announced the closure of its Learjet operation this year) the Covid-19 era has seen little in the way of merger and acquisition activity, as many companies have hunkered down in survival mode.
The question might be, however, how much consolidation can we now expect in a sector that has been devastated by the pandemic?
A clue to what might be to come came from the recent announcement that Parker Hannifin, ranked 32nd, is to acquire 44th-placed Meggitt – which, depending on the timing of its completion, should impact the rankings next year. Diversified and acquisitive TransDigm, meanwhile, has made it into the Top 20 for the first time. The latest addition to its empire – although it will have had little effect on the table – was the connectivity arm of Cobham, a deal announced in November 2020.
COMMERCIAL EXPOSURE
Aerostructures specialist Spirit AeroSystems has been having a torrid time because of its exposure to Boeing's commercial activities, and has fallen 13 places to 30th on a 56% decline in revenues, recording an $813 million loss. The US company did buy Bombardier's Belfast-based aerostructures division in October 2020 for $275 million. However, around the same time, it also terminated its planned but long-delayed $420 million acquisition of Belgian components maker Asco.
Consolidation within Russia's largely state-run aerospace industry has also led to a shift in the rankings, with Rostec now the holding company for all the major aircraft manufacturers and design houses, including those that were formerly part of United Aircraft. The two groups were respectively ranked 20th and 21st in last year's survey. United Aircraft disappears from this year's listing, while Rostec jumps 14 places to number six, on revenues of $26 billion.
As has been noted many times, the crisis of the past 18 months has claimed surprisingly few corporate victims, with just one company failure among last year's Top 100 coming as a result of the pandemic. Kansas-based TECT Aerospace – placed 96th in the previous survey – filed for bankruptcy protection in April, with Boeing agreeing to purchase the remnants of the business in an auction in July.
Whether more vulnerable businesses will follow remains to be seen.
NEW ENTRANTS
There are four companies that are new to our survey this year. Ametek (61), a listed US corporation, is a manufacturer of electronic instruments and electro-mechanical devices. Hensoldt (93) is a German military sensor manufacturer that grew out of the electronics unit of Airbus Defence & Space. Howmet Aerospace (27) was formed in April 2020 when Arconic spun the business off. Mercury Systems (64) is a provider of secure technologies for the aerospace and defence markets.
Of these, Ametek, Hensoldt, and Mercury Systems made it into the Top 100 as part of our ongoing review of which companies should be included. Two businesses that featured last year now fall outside the Top 100: Asco and Figeac Aero, both part of the hard-pressed aerostructures sector. Military pilot survival system manufacturer Martin-Baker, ejected from the rankings last year, has returned in 98th place.
One of the illustrations of how far revenues have declined across the industry during the Covid-19 crisis is seen in the relationship between revenue and rank. Last year, to make it into the Top 20, a business needed to be turning over at least $7 billion. This time, 20th-placed TransDigm had revenues of $5.1 billion. To be listed in the previous Top 100 required sales of $372 million. In the latest survey, the threshold for 100th-placed Qinetiq is $289 million.
Last time, 67 companies in the Top 100 posted revenues of more than $1 billion, but the latest survey has just 58 businesses in the billion-dollar-plus club. Lockheed tops the rankings, with sales of $65.4 billion. In the 2020 listing, Airbus led the way with $78.9 billion, and the year before that a rampant Boeing smashed the $100 billion barrier for the first time in Top 100 history. Lockheed's revenues this time are more than a third lower.
What effect might the cautious industry recovery have on next year's Top 100? Judging by 2021 so far, the path back to 2019 revenues and profitability could be very uneven, as government support packages run out, potential inflationary pressures loom, creditors become impatient, and OEMs demand that their suppliers once again invest in a ramp-up of commercial aircraft production if they want to secure and retain contracts. Company directors can expect plenty more sleepless nights.
Notes to the Top 100
The information used in preparing this report has been obtained solely from company annual reports, public filings, and other publicly available information.
Companies have been ranked for their financial year 2020 or 2020-2021. As far as possible we have sought to obtain representative figures for aerospace turnover. Companies involved predominantly in aviation services, finance and MRO have been excluded. Sectors involved with aero engines, aerostructures, aircraft, avionics, missiles and space are largely straightforward, but network-centric, telecommunications and C4IS (command, control, communications, computers and intelligence systems), as well as some overhaul operations have been included only when these are largely concerned with aerospace activities.
Satellite services have been excluded whenever possible, as have businesses that derive more than half their revenues from services such as leasing. Joint ventures have been included in the financials. Intersegment sales have been excluded from operating results and profits where possible. Where not possible, divisional sales have been presented inclusive of interdivision sales, which may result in aerospace revenues greater than group sales.
Generally, the profit (or loss) is before interest, tax and exceptional items and after deduction of depreciation. Discontinued or discontinuing operations have been included where they fall in fiscal year 2020 for that business.
Average dollar exchange rates for calendar years 2020 and 2019 have been used for all non-US companies, regardless of fiscal year definitions. The source for the exchange rate information was the US Inland Revenue Service. There was movement in the average dollar exchange rates between 2019 and 2020, but to eliminate exchange rate effects, we have calculated percentage increase in revenues and profit in local currencies.
Some companies have restated their 2019 results. Where this has happened, we have used the restated 2019 results in our analysis.
When looking at all companies, we have revisited our assumptions on what should be included as aerospace sales, and in some cases, we have changed our assumptions. Where we have done this, we have used the same assumptions for both 2019 and 2020.
When showing the movement in ranking, we have compared this year's ranking to the ranking in last year's survey, so ignoring the new entrants had they been in last year's survey and any restating of results.
In some companies that report the proportion of their sales which are aerospace, the aerospace sales are spread across business units, which do business across a number of sectors, of which aerospace is just one. In such cases, it is not possible to give a profit figure which corresponds to aerospace sales.
Six companies in this year's survey do not produce any estimates for their aerospace sales, which are in the public domain. We have included them because they are sizeable and important companies and we have used our industry knowledge, material available in the public domain, and best estimates to arrive at estimated sales figures:
Chromalloy, a provider of advanced coatings and authorised repairs and parts for gas turbine engines. The operation is part of Sequa Corporation, which is owned by Carlyle.
Hutchinson, which had total sales of €3.8 billion across all sectors in 2020, and is a subsidiary of the French oil company Total. In aerospace, it is a significant supplier of equipment across airframes, engines and cabin systems, such as insulation.
Nordam, a private US company, which is a significant supplier of aircraft nacelles, transparencies and business jet interiors.
PPG Aerospace, part of PPG Industries and a leading supplier of coatings, adhesives and sealants, and transparencies.
Precision Castparts, a US company that is owned by Berkshire Hathaway.
Sierra Nevada Corporation, a private US company, which has a range of businesses including space systems, avionics, aircraft modification and support, and cybersecurity.
The Top 100 is compiled on behalf of FlightGlobal by Counterpoint Market Intelligence. Contact richardapps@cpmil.com
Top 100 aerospace companies ranked by revenue
1

Currently reading

Top 100 aerospace companies ranked by revenue

2

3

4

5