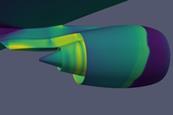 News
Russian researchers are exploring the use of laminar flow to improve the aerodynamic efficiency of nacelles for the planned Aviadvigatel PD-35 engine.
News
Rolls-Royce has eliminated the backlog of Boeing 787s grounded while they await maintenance in relation to Trent 1000 blade-durability issues.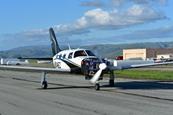 Analysis
While full-electric power may be feasible for short-range urban air mobility designs, a different energy source will be required for larger commercial jets.