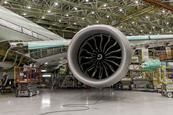 News
The Federal Aviation Administration has certificated GE Aviation's 105,000lb-thrust (467kN) GE9X turbofan, a milestone coming as Boeing continues working toward achieving certification for its GE9X-powered 777-9.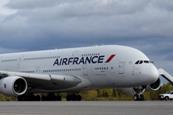 News
French investigators have traced the serious engine failure involving an Air France Airbus A380 over Greenland to a phenomenon known as 'cold dwell' fatigue, which had caused a failure in a fan hub slot which houses the root of the fan blade.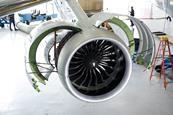 News
Pratt & Whitney has opened its first PW1100G geared turbofan MRO centre in China, by adding Beijing-based Ameco to its global network of MRO providers.