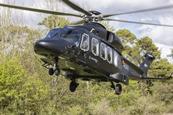 News
Leonardo Helicopters' bid to secure the long-term future of its Yeovil plant by winning the UK's New Medium Helicopter (NMH) requirement has hit early turbulence with the abrupt departure of its UK managing director Nick Whitney.
News
Little more than two years after launch Airbus Corporate Helicopters (ACH) has sold all but one of its initial production run of Aston Martin Edition ACH130s and has now committed to a second batch of the exclusive light-singles.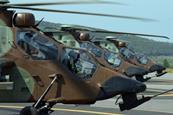 News
Airbus Helicopters will use three prototypes for its Tiger MkIII upgrade programme for France and Spain as development work begins in earnest following contract signature with procurement body OCCAR in March.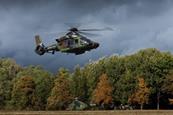 News
Airbus Helicopters is already having "concrete discussions" with potential export buyers of its H160M Guepard medium-twin, as development activities for launch customer France accelerate.