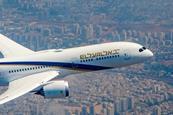 News
Israeli flag-carrier El Al is demanding compensation of $100 million from the government, to offset the effect of state decisions on the airline's operations.

News
Swiss is prioritising destinations over frequencies in the coming winter season, which will see it operate around 50% of its equivalent pre-Covid capacity.

News
Airbus may have launched the A350 Freighter programme without "subjecting it to having a launch customer" but orders will soon arrive based on "some very encouraging conversations" it is having with potential operators, according to Airbus chief commercial officer Christian Scherer.

News
EasyJet is stressing the development of zero-emission aircraft as the solution for the narrowbody airliner of the future to meet its commitment of achieving net zero carbon emissions by 2050.

News
Icelandic start-up carrier Play has firmed plans to lease three Airbus A320neos and one A321neo from aircraft lessor GECAS.

News
Boeing believes around 90% of the current European fleet will be replaced over the next two decades as high renewal requirements drive future aircraft demand in the region.

News
Air Lease executive chairman Steven Udvar-Hazy has expressed confidence that the large numbers of aircraft ordered by lessors prior to the pandemic will be required by airlines despite the crisis.

News
US airlines may struggle to meet already trimmed 2021 financial targets due to the persistence of Covid-19, which continues eroding demand for autumn and winter travel despite a strong summer period.

News
General Electric is neither expecting nor planning for a significant spike in demand for commercial air travel that would jolt aviation back to pre-pandemic levels and suddenly improve the fortunes of its aircraft engine division, and instead intends to manufacture as much of its own luck as it can, GE's chief executive Larry Culp asserts.

Opinion
United Airlines bold order for 270 narrowbodies in June formed part of an ambitious seat upgauge and product enhancement plan. But as consultants René Armas Maes and Jonathan Norman write, achieving its ambitions depends on how the fleet renewal is implemented.

News
Boeing is yet to restore its 20-year global fleet forecast to the 50,000 mark it predicted in its pre-crisis outlook, although its latest projection is still higher than that foreseen last year.

News
Kenya Airways has launched a cargo codeshare partnership with Congo Airways and signed an agreement to lease two Embraer E190 jets to Kinshasa-based airline.

Analysis
Our regular examination of the latest global data for several key airline market indicators, including traffic and capacity in passenger and cargo markets, in-service and stored fleets, jet fuel costs, and share price trends for the world's largest groups.