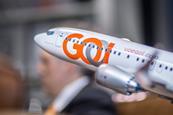 News
Brazil's Gol continues to suffer from the fallout of the grounding of its seven Boeing 737 Max aircraft, reporting fourth quarter net income that was almost half of that reported for the same period in 2018.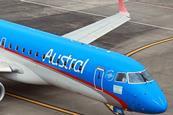 News
Argentinean investigators have opened a probe after an Embraer 190 apparently lost its left-hand nose-wheel in Rosario.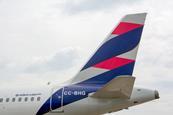 News
Malaysia Airlines has signed a codesharing agreement with LATAM Airlines, extending its reach into South America starting this month.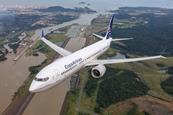 News
Higher travel demand and low fuel costs offset lost revenue opportunities as Panama's Copa Airlines continues to post strong earnings even while struggling with the ongoing effects of the Boeing 737 Max crisis.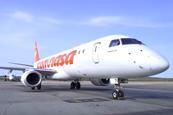 News
Venezuelan carrier Conviasa is being subjected to tighter sanctions by the US government intended to prevent alleged presidential misuse of the airline.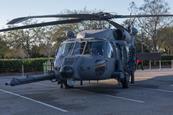 News
The service also awarded Sikorsky a $500 million Lot 2 Low Rate Initial Production contract for 12 more examples of the aircraft.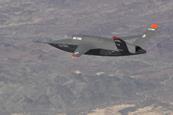 News
As older Lockheed Martin F-16s approach the end of their service life five to eight years from now, the US Air Force (USAF) may consider replacing the manned fighters with attritable unmanned air vehicles (UAV).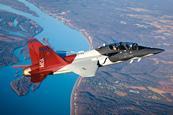 News
Boeing has conducted an engine air start with the T-7A Red Hawk advanced jet trainer as part of the type's testing programme.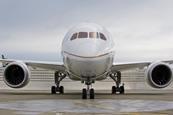 News
While Asian airlines have borne the brunt of the coronavirus crisis so far, US carriers are closely monitoring the situation, and will likely take a short-term loss as the US government sends mixed messages and bookings begin to decline.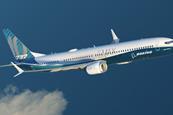 News
US senators have introduced a bill to Congress intended to reinforce safety and oversight, particularly with regards to certification, in the aftermath of the Boeing 737 Max grounding crisis.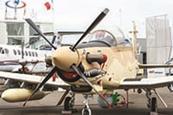 News
The US government has cleared the sale of four Textron Aviation Beechcraft AT-6C Wolverine light-attack aircraft to Tunisia, with the deal worth $326 million.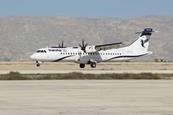 News
Iranian investigators believe failure to switch an Iran Air ATR 72-600's avionics to follow a new approach resulted in the aircraft's landing on the wrong runway following a service to Tabriz.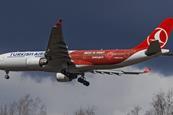 News
Several carriers are suspending their operations to Iran in response to the ongoing coronavirus outbreak in the country.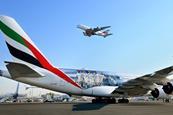 News
Emirates has signed a general terms agreement with component maintenance provider Spairliners for Airbus A380 support.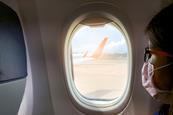 News
The civil aviation authority of Kuwait has suspended all air travel to and from Singapore and Japan, the first country to do so after the outbreak of the deadly coronavirus (COVID-19) several weeks ago, the Kuwaiti state news agency KUNA reports.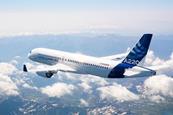 News
SAS is concerned about the powerplant reliability issues as it prepares to select an aircraft type on which to base a future regional operation.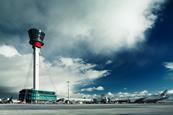 Analysis
The UK appeal court's ruling that plans for a third runway at London Heathrow airport are unlawful on climate grounds is in line with intensifying pressure on a commercial aviation industry that had been enjoying years on largely unconstrained growth.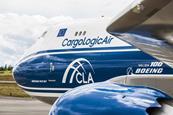 News
UK freighter operator CargoLogicAir has confirmed to FlightGlobal sister publication Air Cargo News that it has suspended operations as its exposure to China takes its toll.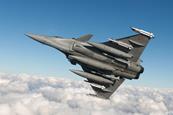 News
Dassault chief executive Eric Trappier regrets the breakdown of the UK-France defence partnership that would have seen his company team with BAE Systems on a next-generation fighter.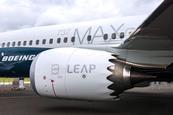 News
CFM International is expecting to produce an average of 10 Leap-1B engines – the powerplant for the Boeing 737 Max – per week over the course of 2020, out of a total annual Leap production of 1,400.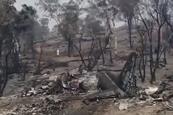 News
The Australian Transport Safety Bureau (ATSB) has released its preliminary report into the fatal crash of a Lockheed Martin EC-130Q during firefighting operations.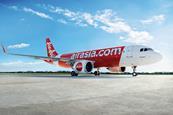 News
AirAsia Group has reported a full-year net loss of MYR286 million ($67.9 million) for 2018, after a MYR1.7 billion net profit the previous year.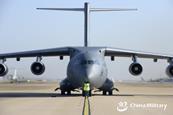 News
New variants of the Xian Y-20 strategic transport look set to make their public debut, as the four-engined type assists relief operations related to the Coronavirus outbreak in the city of Wuhan.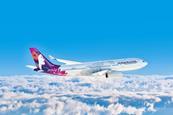 News
Hawaiian Airlines says it is suspending flights to Seoul Incheon International airport in South Korea, becoming the second US carrier to stop flying to the country since the outbreak of the coronavirus, also known as COVID-19, several weeks ago.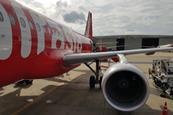 News
Thai AirAsia's parent company posted an operating loss of Bt100 million ($3.14 million) for the whole of 2019, as costs outpaced revenues.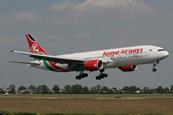 News
Kenya Airways has confirmed Allan Kilavuka, the head of its budget unit JamboJet, as its new chief executive and group managing director on a permanent basis.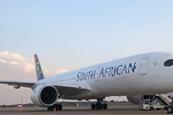 News
South Africa's government has set aside R16.4 billion ($1.1 billion) over the medium term for South African Airways to repay guaranteed debt and to cover debt-service costs.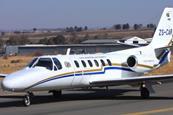 News
South African investigators have disclosed that a Cessna Citation II calibration aircraft suddenly entered a steep descent and excessive right bank before colliding with high terrain about 10min after departing George airport.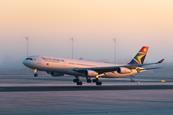 News
South Africa's auditor general's office has testified to the chaotic condition of South African Airways' organisation during a judicial commission examining allegations of corruption and fraud in state companies.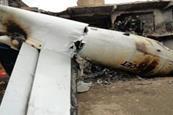 News
Kenyan investigators have disclosed that the crew of a Fokker 50 continued a take-off roll, despite multiple alerts apparently warning of a serious engine problem, before the aircraft crashed some 50s after becoming airborne.