There was elation and relief when the 41st General Assembly of ICAO adopted a long-term aspirational goal of net-zero carbon emissions from air transport by 2050.
There was also a heightened sense of urgency across the aviation sector, for while the majority of ICAO member states agreed on an outcome which aligned with the Paris climate target, they did not address just how net zero would be achieved by 2050.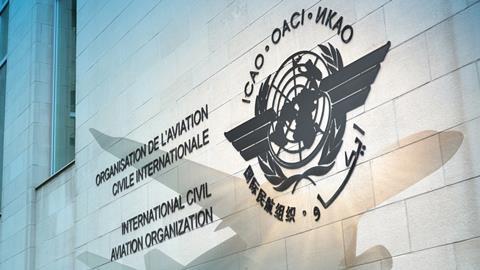 That is the job of individual nations, which must now consider and deliver policies and incentives to expedite aviation's decarbonisation. That is an enormous and expensive task, which even the most optimistic concede will be a steep challenge, made harder by worsening global economic conditions and unstable geopolitics.
It will also be a very disjointed process, as priorities, capabilities and timeframes differ markedly between developed and developing nations.
All the while, as efforts are made to reduce aviation's carbon emissions through new technologies, government policies and operating practices, air travel will continue to grow. IATA expects that passenger journeys will more than double from the 4.5 billion taken in 2019, pre-pandemic, to around 10 billion in 2050.
Prior to the ICAO assembly, some forward-thinking governments were already advancing plans to decarbonise air transport, particularly through the transition to sustainable aviation fuel (SAF), which IATA expects will deliver 65% of aviation's carbon reductions by 2050.
The USA, the world's largest air transport market by activity, recently released a detailed plan for a massive scale-up of domestic SAF production from 5 million gallons in 2021 to 3 billion in 2030 and 35 billion in 2050. Its "farm to flight" action areas include SAF feedstocks, conversion technologies and supply chains, supported by tax credits and incentives.
The European Union, the UK, Singapore, Canada and Norway are among others to have announced diverse plans to decarbonise aviation, their focus ranging from SAF blending mandates to hydrogen and electric propulsion, and airspace reform.
The Singapore government recently received 15 recommendations from a high level international advisory panel, which assessed opportunities to decarbonise aviation in the air and on the ground.
It will now consider those as part of a 'Sustainable Air Hub Blueprint', which it plans to release next year. Singapore has also signed agreements with New Zealand and the USA to collaborate on measures to progress sustainable air transport.
But other nations including China and India – the second and third largest aviation markets – have long argued that 2050 is too early or expensive for them, intensifying the pressure on more active countries to work harder to achieve net zero by 2050.
In its Waypoint 2050 report, published last year, the cross-sector Air Transport Action Group (ATAG) estimated that 330-445 million tonnes of SAF and up to 7,000 new refineries would be needed to achieve net zero by 2050.
"Many states will need help implementing a net-zero pathway in their own country," said ATAG executive director Haldane Dodd. "Financing the transition will be a priority for governments, industry and the investment sector. And the energy industry will need to get serious about the build-up of sustainable aviation fuels.
"Net-zero aviation is a significant challenge, but it is fully achievable if we work together across industry, government, the energy sector and finance communities."
Time will tell.