Aviation industry bodies have welcomed the resolution passed by governments at the close of ICAO's triennial assembly in Montreal today adopting the goal of net-zero carbon emissions for international flights by 2050.
While the resolution does not commit obligations to individual states, industry groups say adoption of the long-term aspirational goal (LTAG) aligns governments with their own resolutions to reach net-zero carbon emissions by 2050, such as that adopted by IATA airlines members in 2021.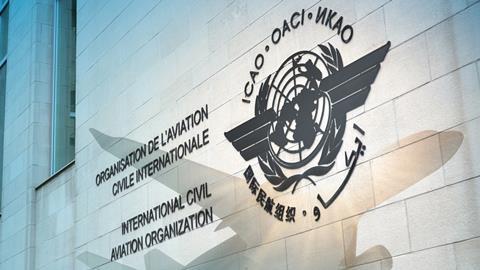 ICAO, at its last assembly in 2019, signalled its intent to consider an LTAG of net-zero carbon emissions from aviation by 2050. IATA had been among those pressing for governments to signal support for the goal during the assembly.
"The significance of the LTAG agreement cannot be under-estimated," says IATA's director general Willie Walsh today.
"The aviation industry's commitment to achieve net-zero CO2 emissions by 2050 requires supportive government policies. Now that governments and industry are both focused on net zero by 2050, we expect much stronger policy initiatives in key areas of decarbonisation, such as incentivising the production capacity of sustainable aviation fuels (SAF)."
Walsh adds: "The costs of decarbonising aviation are in the trillions of dollars and the timeline to transition a global industry is long. With the right government policies SAF could reach a tipping point in 2030 that will lead us to our net-zero goal.
"By the next assembly, the aspirational characterisation of LTAG must be transformed into a firm goal with a clear plan of action."
Haldane Dodd, executive director of the Air Transport Action Group, which represents interests across the aviation industry including IATA, describes the adoption as "a milestone day" for the aviation sector.
"Today's adoption of the long-term goal by ICAO sets a common policy framework at a UN level. We now need individual governments to start working on their own policy environments to complement it," he says.
ATAG notes there was "near unanimous support" at the ICAO Assembly for the goal, with only a few states opposing the move.
"Importantly, the net-zero goal is shaped in a way that allows for different speeds of decarbonisation by countries around the world, ensuring that each government can respond to its own national circumstances but within a common global framework of action," Dodd says.."Everyone is flying in the same direction towards net-zero aviation by the middle of this century."