Covid-19 vaccines should allow Asia-Pacific air travel to open up, but bureaucracy and expensive testing might emerge as a challenge.
As the world enters the last months of a terrible 2021, Asia-Pacific airlines have little to look forward to. International markets in the Asia-Pacific remain in stasis, while the Delta variant has crushed previously resilient domestic air travel markets in Australia, New Zealand, Thailand and Vietnam.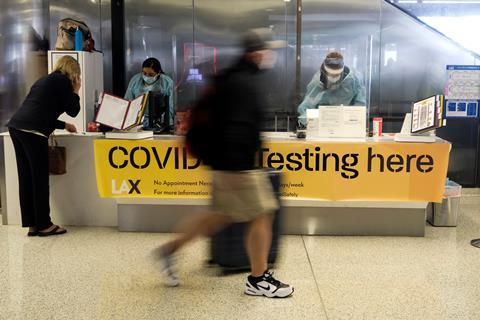 In recent earnings releases, airlines have reported big losses, but given little in the way of forward guidance, apart from stating, obviously, that the pandemic will continue to create uncertainty. Asia-Pacific taxpayers will keep footing the bill to keep airlines alive through outright loans, tax breaks, wage guarantees and share offers.
Meanwhile, governments realise that so-called 'zero-Covid' policies will not work with more infectious variants such as Delta, which has given a strong boost to regional vaccine programmes. Vaccines will save lives and reduce illness, but they might not be the panacea that airlines hoped for. While governments like the idea of earning tourism dollars and rebooting business travel, they may still subscribe to the allure of stopping Covid-19 at the border.
Singapore, with a vaccination rate of 80% and a superb public healthcare system, is arguably Asia's best-placed country to fully reopen. It recently made a tentative move in this direction, creating a Vaccinated Travel Lane (VTL) for Germany and Brunei – vaccinated Singaporeans can already go to Germany freely, but Brunei still imposes travel restrictions.
While the Germany VTL looks promising, when it opens on 7 September it will come with caveats. Taking up a full 2,700 words, these are listed on the Singapore immigration agency's VTL 'Requirements and Process' page.
First, only seven flights a week between the two countries are VTL flights. For the other flights, even fully vaccinated travellers must undergo two weeks of quarantine in Singapore.
While fully-vaccinated passengers flying to Singapore on a VTL flight miss the full quarantine, they must undergo four separate PCR tests.
One is to be taken 48h before departure, one upon arrival, and two more post-arrival. In addition to the hassle, these tests won't be cheap. According to IATA, PCR tests in Germany range from $100-250. In Singapore they range from $100-$150. At the very minimum, an individual traveller is looking at a $400 premium for PCR testing. A family of four can expect to fork out at least $1,600 for PCR tests.
Among other rules, arriving passengers must self-quarantine until their arrival test shows they are clear, and have travel insurance that covers the costs of contracting Covid-19. They must also install Singapore's TraceTogether app.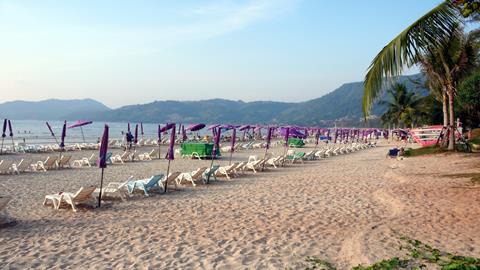 There is evidence that vaccinated travel arrangements with extensive extra requirements don't work. In July, Thailand opened its much hyped 'Phuket Sandbox' for vaccinated travellers. In addition to providing proof of vaccination, passengers must go through considerable bureaucracy and meet other requirements.
At the time of the opening, Thai tourism authorities confidently predicted 100,000 visitors by the end of September. By that standard the scheme is well on track to being a failure, having only attracted 26,400 tourists as of 31 August. On 31 August Cathay Pacific, Emirates and Singapore airlines operated four flights to the resort island, bringing in 280 passengers.
The Phuket experience also raises questions about the usefulness of testing vaccinated travellers. Of the 26,400 flyers who braved the red tape and cost of flying to Phuket, a mere 83, or just 0.003%, tested positive for Covid-19 – this while Phuket is clocking over 250 cases daily, and Thailand over 20,000.
If 2021 has proved anything, it is that Covid-19 is endemic, and that border restrictions fail. Covid-19 always gets through. Vaccines, however, are proven to greatly mitigate this impact.
The danger for air travel is that Asia-Pacific countries, when they finally achieve high vaccination rates, will maintain de-facto zero-Covid travel restrictions via test regimes, even for vaccinated passengers. In such a world, the tough times will continue for the region's airlines and the innumerable industries that rely on air travel.

Greg Waldron is the Asia Managing Editor of FlightGlobal, responsible for the team's airline, aerospace, and defence coverage across the region. He has worked at the company since 2009. In the airline space, Waldron has conducted dozens of interviews with airline leaders in the Asia-Pacific. He also covers areas such as MRO and safety. On the defence beat, Waldron has written extensively about the rise of Chinese airpower, as well as broader airpower developments around the region, such as indigenous fighter programmes, and regional acquisitions of foreign equipment. In addition, Waldron writes about commercial helicopters in the region and business aviation. Waldron worked has a freelance journalist with his work appearing in several business publications.
View full Profile