Airline bodies, chiefs and industry analysts have been warning since national lockdowns grounded scheduled passenger services that many carriers did not have enough cash to survive more than a couple of months.
It is now six weeks since the USA announced it was restricting travel from Europe, the moment which perhaps more than any other underlined the global impact of the outbreak. Now reality has bitten.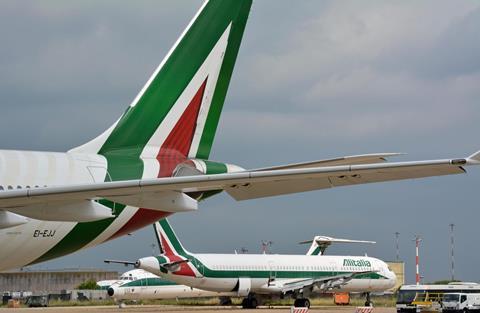 In the last week several carriers have entered formal restructurings to buy themselves breathing space to survive the crisis.
Highest profile of these is Virgin Australia. The carrier's request for A$1.4 billion ($2.2 billion) in financial aid from the government was not directly addressed, the state responding with a series of wider relief measures for its ailing travel industry.
Richard Branson – the boss of one of its key shareholders, Virgin Group – similarly spelt out that UK carrier Virgin Atlantic would not survive without financial support from the state. Ironically, in the same way as Branson's Virgin Group was unable to pump money into its Australian investment, so Virgin Atlantic's co-shareholder Delta Air Lines similarly is unable to provide financial support as it focuses on its cash shortage.
Delta, the most profitable airline in the world, has just disclosed a loss of $534 million in the first quarter. United Airlines has warned of a loss in excess of $2 billion for the same quarter. This crisis is no respecter of strong balance sheets and successful business models.
Delta and United have, in common with the majority of US carriers, in the last week agreed to take advantage of the US administration's $50 billion CARES package to support its airlines.
US financial aid comes with strings attached, notably a requirement to maintain minimum service levels – at economic odds with current passenger load factors of less than 10% on domestic routes – and taking small equity in exchange for loans.
This will be the case in one form or another across the globe as airlines avail themselves of state support mechanisms. At the far end of the spectrum is renationalisation. Italy has already committed to such a path for last-chance saloon resident Alitalia, while similar ideas have been floated elsewhere in Europe.
On the one hand these moves are born of necessity and not ideologically driven. But with little likelihood of an appetite or ability to find alternative investment avenues in the near to medium-term – Alitalia could not find enough willing investors in nearly three years, even before the crisis – states are likely to be involved in airlines for some time.
This begs the question of what states will do with renewed ownership of – and influence on – the airline industry.
In some quarters in Europe there is a drive to tie this support and new found influence into reducing air travel as part of moves to help meet climate-change objectives. Ideas already floated around measures targeting frequent flyer programmes could gain traction as the price for state support.
More widely, though, national ownership and influence seems likely to be used to support economic objectives. Industry associations rightly point out the catalytic role air travel will play in rebuilding economic activity when travel restrictions are lifted.
But historically that influence has also been used to prevent airlines from shedding loss-making routes and cutting bloated staffing levels.
The air travel market will shrink in the aftermath of this crisis as a global recession takes hold. In that environment – and with the likelihood of high unemployment levels – will governments down the line have the stomach to allow airlines make the cuts needed to operate efficiently in a smaller market?
Over the last decade airlines have enjoyed an unprecedented run of profits and air fares have continued to fall. But be it through deliberate policy-making or a byproduct of greater government influence in the running of airlines, it seems difficult to see how the cost of air travel can do anything but rise in the coming years.