There are few things that airlines have been more confident about in recent months than the 'pent-up demand' for air travel that would drive the Covid-19 recovery.
No-one was taking such an outcome for granted two years ago in the early days of the pandemic. Might the spread of a novel virus – which was undeniably accelerated by international air travel – give people pause for thought about future travel habits?
Throw in growing concerns about air travel's environmental footprint, and the airline industry had a right to feel uneasy.
Today, while there might be disagreements over how long it will take for business travel to reach pre-crisis levels, the consensus is largely that demand fundamentals are emerging from the pandemic mercifully unscathed, led by a charge from leisure and visiting-friends-and-relatives traffic.
But at the same time, it has almost gone unsaid in recent months – perhaps with a desire not to 'tempt fate' – that the demand optimism came with the assumption the industry would enjoy a well-earned break from outside shocks.
Then came 24 February 2022.
Russia's invasion of Ukraine had an immediate and devastating impact on a group of carriers within the directly affected countries.
For a few more, the airspace restrictions are significant. If they endure for longer than a few weeks, strategic rethinks will be on the cards.
For others, absent an escalation of the conflict beyond current borders, the impact is perhaps mainly to be felt through wider economic consequences.
Those consequences have the potential to affect vast swathes of the airline industry, in terms of the cost implications alone. And crucially, for all the talk of pent-up demand, there is a tipping point where the desire to travel meets the rising costs of living and doing business in 2022.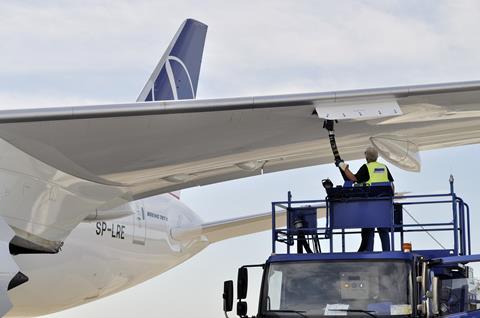 Unhelpfully, on several factors there was a head start towards that point, before Russia began its military action. Supply-chain issues – amid which the air cargo sector has been a strong performer – were driving up costs for consumers and businesses alike.
Energy costs were on the up.
Inflation was of growing concern in many economies.
Staff shortages meant businesses were having to pay more to hold on to staff.
There were already debates within airlines circles about when rising fuel prices were going to prompt higher air fares and potentially weigh on demand.
All told, plenty of people were fretting about a cost-of-living and cost-of-doing-business crunch, even before oil and other commodity prices took off and supply chains were further disrupted in late February.
Unfortunately, the Russia-Ukraine war has ratcheted up uncertainties at a most unwelcome time.
The short 'golden period' earlier this year when it felt like a safe bet to look forward with confidence to – what could still be for many carriers – a bountiful northern hemisphere summer has passed.
Now, most airline leaders can still hope for the best but will be devoting more time than expected to planning for something less attractive.
Indeed, it may still be the case that the pent-up demand holds firm and negative economic factors subside. It is easy to forget after two years of a pandemic that the outcomes from uncertainties can sometimes be better than feared.
But the longer populations and businesses around the world are forced to live with higher costs and less money in their pockets, the closer the airline industry gets to the tipping point where travel demand is affected.