When you are firefighting to survive a crisis, it is all too easy to ignore – or at least downplay – inconvenient changes that will define the reality into which you will eventually emerge.
The airline industry's current predicament is a case in point.
Those battling the sector's greatest ever crisis might balk at the idea that they should concurrently be worrying about medium-term factors.
But there is no point making it through to more stable times, only to realise that your pre-pandemic assumptions don't apply in the new reality.
As the pandemic enters its second year, clarity is emerging around the areas of the airline business that must to be considered in that context – some wholly new, some given a new momentum by the crisis.
On the latter point, it is notable airlines and industry groups appear to be taking sustainability more seriously, despite the devastation caused by the pandemic, with several announcing initiatives around sustainable fuel, for example, already this year.
Indeed, the experience of European carriers during this crisis, where some governments have imposed sustainability-linked clauses on bailouts, is likely to be a harbinger of similar pressures spreading across the global industry in years to come.
Airlines can't say they weren't warned.
In terms of new challenges emerging from the pandemic, the impact of an almost guaranteed decline in business-class travel as a proportion of overall demand in the coming years continues to be an important one.
Granted, it was already apparent before the pandemic that more companies were facing corporate-responsibility pressures around their environmental footprints, and were beginning to see cutting the CO2 attributed to employee travel as an easy win.
But today, it is potentially game-changing for airlines that employees wishing to travel will now have to prove that the expense is justified, when recent experience shows that a Zoom call might suffice.
Not entirely unrelated to that challenge, the debate on the long-term viability of the hub model will be revisited as the industry emerges from the crisis.
Do expensive hubs make sense if the customer base that emerges from the pandemic has a more selective approach to travel? One point-to-point flight a year might be enough where three or four connecting flights used to be the norm.
The aircraft technology and eager secondary airports are certainly there to facilitate this shift.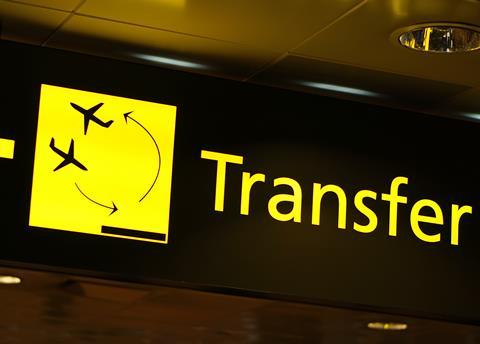 And where does the crisis leave the global alliances, particularly if those hubs' share of the traffic mix weakens?
Airline chiefs will insist alliances are still important, but many carriers had already shown a penchant for joint ventures and strategic partnerships outside those groupings before the crisis.
In the stripped-down industry that will emerge from the pandemic, the imperative to make market sectors work with depressed demand might make it easier for carriers to hold their noses when approaching potential partners.
And at what point does an industry newly spearheaded by several carriers that are back under – at least partial – government control start to see a fundamental change in dynamics?
For all the insistence from airline chiefs that governments will not interfere in carriers' day-to-day affairs, the temptation to leverage the "get out of jail free card" of government influence and further financial support might be too much to resist in a prolonged recovery.
That could lead to a further strengthening of the big airline groups, to the detriment of privately owned operators, big and small.
In many ways, that would represent the undoing of years of progress away from state involvement.
With these factors and others in play, there is a danger that individual airlines will see false dawns as they begin to exit this crisis.
Signs of genuine recovery momentum will be taken to mean that things might be back to pre-pandemic normality soon.
In many cases, such assumptions might be proven wrong.