IATA's call for governments to make "data-driven decisions" on reopening borders to international travel – made during a joint briefing with Airbus and Boeing on 2 June – seems sensible at face value.
"Data can and should drive policies on restarting global travel that manage Covid-19 risks to protect populations, revive livelihoods and boost economies," said IATA director general Willie Walsh during the briefing. "We call on the G7 governments meeting later this month to agree on the use of data to safely plan and coordinate the return of the freedom to travel which is so important to people, livelihoods and businesses."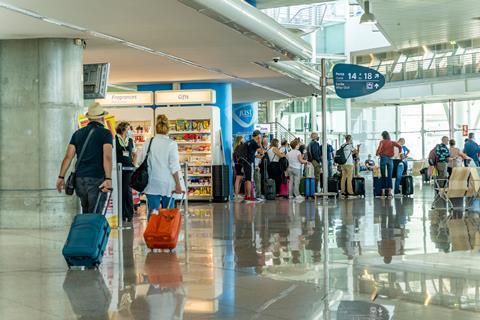 A key consideration, IATA suggests, is that the private sector is better placed than governments to manage the risks posed by the pandemic at its current stage.
"Government policies are naturally risk averse," says Walsh. "By contrast, the private sector has great experience in managing risks every day to deliver its products and services."
IATA's belief is that there is no reason for the health dimension of the current crisis to restrict freedom to cross borders without measures such as quarantines in place. Rather, draconian government restrictions are standing in the way of a meaningful restart of international travel, and data modelling proves those restrictions are an overreaction to the actual risks.
But does that view stand up to scrutiny?
"What's really set off governments is the variants and the fear they will escape the protection offered by vaccines," said David Heymann from the London School of Hygiene and Tropical medicine, speaking during the same briefing.
Heymann was keen to stress that he supported the concept of using data to help judge the reopening of international travel markets, while not endorsing cases put forward by IATA, Airbus and Boeing.
But his point about variants is an important one.
The Covid-19 crisis is arguably being defined by the spread of variants amid a race to vaccinate populations around the world and bring the pandemic – and therefore hospitalisations and deaths – under control.
Amid that challenge, perhaps more important than the Covid-related data that does exist today, is the data that doesn't.
And data on the Delta variant of Covid-19 first detected in India – specifically its exact transmissibility advantage – is still sketchy, at best, as it spreads around the world.
A similar issue exists with data on vaccinations. With a number of vaccines in use and differing reports of their efficacy against variants and the transmission of Covid-19, there is no single, fail-safe dataset.
Among other challenges with data, some countries are considered better than others at tracking the prevalence of Covid-19 – and variants – within their borders.
These types of data challenges are not unique to the airline industry or its current predicament, but they do help to demonstrate why data is not the 'silver bullet' for government decision-making during this crisis, however well it is modelled.
In that environment, there is no guarantee that governments will assess available data – in combination with other factors – in a favourable light for airlines.
The outlook for international air travel is on an improving trend, but until more countries prove that the pandemic can be brought under control through vaccinations, industry fortunes are still very much tied to a health crisis.