If in recent years the fashion for joint-venture partnerships has cast doubts over the relevance of the major global airline alliances, the pandemic in many ways underlines the basic value the global groupings can offer to their member carriers.
Partner carriers bring network reach in an era where airlines have been forced to cut their own capacity, while a focus on delivering a digital seamless travel experience across different carriers seems timely as passengers adjust to travelling against a backdrop of continued Covid concerns.
It means that for Oneworld, SkyTeam and Star Alliance, all now in their third decade of operations, there is renewed confidence in what they can offer their members.
"Airlines which have had to calibrate their fleet, network and connectivity need to look to see how we cement the relationships within the alliance," says Star Alliance chief executive Jeffrey Goh. "That was really the genesis of life for global airline alliances 20 years ago. You access markets through partnerships, where you otherwise would not fly to by yourself on the basis of economics and equipment."
"In that sense, alliances will be a lot more relevant" in a post-coronavirus future, he adds.
SkyTeam chief executive Kristin Colvile concurs, noting that at their heart, alliances provide member carriers with a global network. "In addition the alliances can provide a consistent and safe customer experience, and that's highly relevant as customers return to travel."
Oneworld chief executive Rob Gurney believes the major airline alliances must use the post-Covid environment to work more closely with one another to solve global problems the air transport industry will face as the recovery takes hold.
"The implication of that is that it makes even more sense for airlines to approach things on a collaborative basis, that previously they may have done themselves independently," Gurney says.
FOCUS SHIFTS TO HEALTH
Prior to the pandemic, much of the focus of the alliances was in developing digital solutions to deliver customers a seamless travel experience when traveling on multi-sector routes across different member airlines.
"We had to shift gears a little bit, but still hold on to the core of building out digital connectivity between our carriers," explains Colvile. "What is different is that we took the path of 'what can we do to create touchless, contactless journeys?'. Layering on top of that is a rigorous focus on health safety. We launched the SkyCare & Protect [initiative] just a couple of months after the crisis started and we have continued to build on that.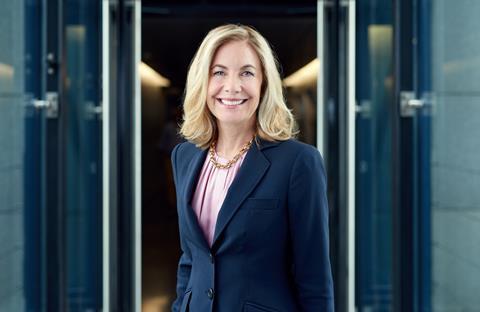 "As we begin to think about the recovery, in a sense that strategy of powering the safest and most seamless customer experience doesn't change. I don't see that is going to change for a while," she says.
"Our immediate focus right now is how do we help our members deal with what is likely to be a groundswell of demand as countries open, and all of a sudden you are going to go from relatively small numbers to relatively large numbers very quickly? How do we manage that and how do we reduce the stress for our customers, rather than coming to an airport [thinking] have I got the right credentials?
"I think you are going to see some near-term solutions around this notion of digitising health credentials and taking that process off airports, you are going to see that technology doing what the gate agent does today, replicate that digitally. And in the longer-term you are going to see more of these health platforms and passports evolve, and that's how we see this curve of the recovery."
Goh similarly flags the changed expectations from customers that have resulted from the pandemic, notably ensuring when travelling on multi-sector journeys that their health and vaccination documents will be universally accepted so that their trip is not disrupted.
"We are looking at a solution that enables the marriage of your health credentials with travel rules, that then produces an indicator that you're okay to board or you're not okay to board," he adds. "Hopefully that will create a slightly more seamless solution to what will be a new friction in the post-Covid world."
"Our digital focus has put us into a position where we can try to address customers' new expectations," Goh says. Star Alliance launched biometric capabilities at Frankfurt and Munich airports last November, and hopes to roll this technology out at other airports across its alliance in the coming months.
"What was a project or a product that began addressing concerns back in 2018 about volumes at airports, and providing a faster, seamless processing of passengers, has now shifted the focus to be more about that contactless, touchless travel experience," Goh says.
In addition, Star Alliance is rolling out a system by which changing aircraft at an unfamiliar airport is made easier for the transfer passenger. Mapping and navigation on the customers' own mobile phones through apps will lead them on the most efficient route through the airport to their next connection.
Another feature is a type of electronic voucher for short-transfer passengers that would allow them, for example, to jump the security queue, Goh adds.
"It's important for customers to know they are being taken care of," Gurney says. The post-pandemic environment is "a great opportunity for us to make sure that we step up and brilliantly execute on the seamless experience that we promise".
Colvile also sees the development of technology platforms as key to the value alliances provide their members.
"In many ways I think alliances are even more relevant and create even more value, and quite a bit of that value is around that technology," she says, citing SkyTeam's own digital platform. "An important element of the alliance is the shared cost of technology for digital solutions that alliances can provide."
JOINT CALL FOR LEADERSHIP
During the crisis, the rival alliances have also campaigned together to press on issues around a safe and organised approach to reopening air traffic markets, most recently in June issuing a joint call for G7 leaders to agree on a common set of travel and health standards to enable the safe reopening of borders.
But their appeals to government bodies and policy-makers have largely fallen on deaf ears.
"Since the middle of this crisis, we have been making the point that international leadership is so wanting and so lacking, particularly in standards development and standards adoption, whether in relation to quarantine, acceptance of vaccination, of acceptance of test results or testing protocols," Goh says.
"Since we haven't seen it for the last 12 to 15 months, we are not likely to see that harmonisation that is required now," Goh adds. "From the industry's point of view, we can't wait for that. Because if we continue to wait for standardisation, I think that won't be much of an industry left, by the time we get there."
"We're in a situation where it's not 'one size fits all'," Oneworld's Gurney adds. "However, there could be a much better level of coordination on this."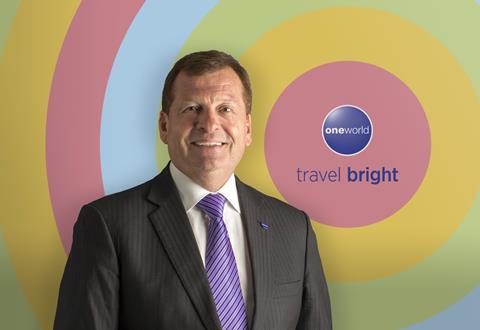 "There's a tremendous body of evidence now available for governments to help inform them on a sensible, risk-based approach, that doesn't increase the risk of an acceptable level of the community transmission of Covid, yet can deliver all the economic and social benefits to restarting aviation. And we've been advocating that for some time," Gurney says.
CONSOLIDATING FACTORS
While much of the focus in the early days of alliances was in building network reach through recruiting airline partners, such is the scale of coverage built up over the first 20 years of the global groupings that more recent changes have largely been driven by consolidation.
Two Star Alliance operators, Adria Airways and Avianca Brazil, were among the airline failures to impact alliance membership before the pandemic struck. They join the likes of Air Berlin, Malev, Mexicana, Spanair and Varig as having created gaps in the alliances, which in some instances prompted moves to find new partners to fill the void.
In other cases, mergers or shifts in strategic partners have resulted in airlines decamping from one alliance to another.
For example, Brazilian carrier TAM was initially a Star Alliance member, until its merger with LAN saw the combined entity settle in Oneworld. But LATAM itself quit Oneworld in May 2020 after striking a partnership with strategic investor and SkyTeam member Delta Air Lines in September 2019. That move came after LATAM had failed to overcome regulatory hurdles in its planned joint venture with Oneworld partners American and within IAG.
As yet there are no plans for LATAM to join Delta in SkyTeam, echoing some other moves which have seen airlines join a group that is part of an alliance without necessarily following them into that alliance. UK carrier Virgin Atlantic has remained outside the alliance camps despite Delta being a key shareholder, as did the US carrier's previous strategic partner in Brazil, Gol.
Likewise, former Oneworld member Aer Lingus still remains outside of the alliances some six years since IAG acquired the carrier, focusing initially on securing approval to join its fellow IAG carriers and American Airlines in their transatlantic joint venture. That approval was finally secured at the end of last year.
Others have moved out of the alliance world to pursue independent joint ventures. Most notably China Southern Airlines decamped from SkyTeam at the end of 2019.
Further knock-on impacts on the make-up of alliance partnerships seem inevitable given the consolidation expected to result from the Covid crisis. That seems unlikely to play out on a significant scale until states begin to exit their supporting roles in airlines, leaving carriers to either sink or swim – potentially to new strategic investors. But some movement is already occurring.
Korean Air's move to acquire rival carrier Asiana Airlines sees a SkyTeam founder merging with a Star Alliance operator.
"All crises have resulted in some shifts and changes, and we are likely to see that as we come out of this crisis," says Colvile. "We are already seeing some consolidation within SkyTeam with the merger of Asiana and Korean Airlines, and that we are very excited about. That is going to increase our network reach for our customers."
Asiana is set to leave Star when the deal is complete – likely not before 2024 - leaving an important "white spot" on the latter alliance's map.
"There aren't any airlines for us to look at seriously to address that white spot," says Goh. "And there may well be many more of these developments. We need to remain flexible and nimble, how we address such developments, as well as developments of opportunities, where we might see some airlines that have a value proposition for us to come into the alliance."
By contrast SkyTeam may lose its Spanish member Air Europa, after a proposed deal for its purchase by IAG was restructured earlier this year.
Both Oneworld and Star have in recent years developed alliance 'light' membership options, under which Fiji Airways, Juneyao Air and Thai Smile have joined as connecting members. SkyTeam has not followed suit.
"We are always focused on deepening the alliance, and for example our technology platform is an open platform, and we are very comfortable supporting digital connectivity for our members' partners, because all that does is elongate the customer experience, so I can offer seamless connectivity with my subsidiaries and my partners outside the alliance," says Colvile.