'Flights to Nowhere' are smart public relations for Asia-Pacific airlines, but that such flights are even under consideration underlines the immense challenges they face.
Reports recently emerged that Singapore Airlines (SIA) is considering what local reports refer to as 'Flights to Nowhere,' whereby passengers board in Singapore, fly around a few hours enjoying SIA's in-flight service, and land again in Singapore.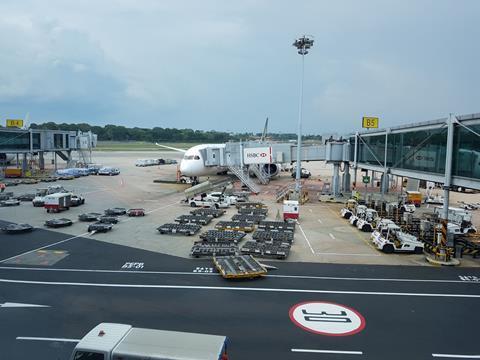 One report suggested that upon landing passengers go not to their homes, but to a hotel – just as they would after a 'real' flight.
SIA has yet to confirm the initiative, which would involve careful planning and extensive dealings with various aviation authorities. A low altitude scenic flight with one of the airline's Boeing 787-10's over Sumatra's Lake Toba, for example, would require Jakarta's blessing, while a similar sortie over Borneo's Mount Kinabalu would see Kuala Lumpur involved.
Should SIA move forward, it will follow in the footsteps of EVA Air, which has operated a few scenic flights from Taipei Taoyuan, and Qantas Airways, which is selling a 'Great Southern Land' scenic flight.
The Qantas service will operate the service from Sydney with a 787-9, selected for the mission owing to its big windows.
"Your seven-hour scenic flight will include low level flybys of unique Australian destinations across Queensland, the Northern Territory and New South Wales including the Great Barrier Reef, Uluru, Kata Tjuta, Byron Bay and iconic Sydney Harbour," says Qantas.
In addition to enjoying some great sights, passengers will have plenty of personal space: only 134 of the jet's 236 seats are available for purchase.
Against the collapse in Asia-Pacific air traffic, of course, the value of such flights is entirely in their public relations, not any monetary value. Getting back to even something resembling profitability requires passengers to return en masse. This is a non-starter while regional governments drag their feet about reopening the region's international travel markets.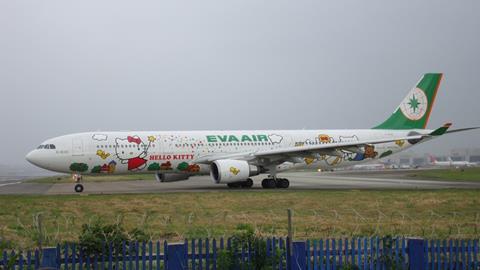 There are tentative signs, of course. Vietnam announced that it will allow the resumption of six international routes to Tokyo, Seoul, South Korea, Guangzhou, Vientiane, Taipei and Phnom Penh. Unfortunately, there will be no more than two flights a week, and only Vietnamese nationals and foreigners who meet set requirements can travel.
A week earlier, a Hong Kong official said that "travel bubble" talks with several countries are underway, but only a handful had expressed interest. At issue were Covid-19 tests before departure and upon arrival.
Singapore, meanwhile, took a relatively bold step in late August, lifting quarantine for passengers from Brunei and New Zealand, two countries that are deemed to have handled the pandemic well. Travellers from both countries can take a Covid-19 test upon their arrival, with no need of an arduous 14-day quarantine.
According to IATA's helpful Covid-19 travel map, however, Brunei does not allow passengers to enter or transit, apart from Brunei nationals. Similarly, passengers are not allowed to enter New Zealand.
Examples of travel restrictions go on, and on…and on.
Apart from activity in countries with large domestic markets, namely China, the recovery the region's airlines desperately need seems as remote as ever.
An effective vaccine is seen as panacea to the industry's problems, the ultimate exit strategy from a terrible crisis. Unfortunately, it is unlikely to be that simple.
There are multiple vaccines being researched globally, but the efficacy of vaccines is likely to vary – not to mention the gargantuan task of inoculating billions. It is entirely possible, even likely, that governments will acknowledge the efficacy of some vaccines, while casting doubt on the efficacy of others.
If country A, which uses vaccine X, does not recognise country B's vaccine Y, passengers could end up navigating a maze of 'good' and 'bad' vaccines. Such a situation does not an airline recovery make - although anything that offers a ray of hope is to be desired.
Airlines in the Asia-Pacific and globally need to brace for this possibility. For the time being, though, they remain on a flight to nowhere.