Resurgent travel demand heightens the need for action to bring down regulatory and cost hurdles for Latin American and Caribbean carriers
ALTA's executive director Jose Ricardo Botelho radiates optimism regarding the industry's prospects, now the worst of Covid-19 has moved into the rear-view mirror.
And as the industry bounces back after two dark years – during which Latin American and Caribbean carriers received little to no government financial aid, in stark contrast to peers in America and Europe – Botelho sees a lot of light.
That is despite airlines needing to pivot to deal with rising inflation, high jet fuel prices, a potential recession and the strength of the US dollar.
"The industry is ready to take off," he tells FlightGlobal, ahead of the start of the ALTA Airline Leaders Forum in Buenos Aires.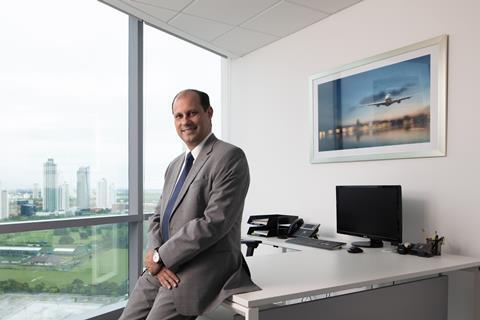 "Demand is here. People are coming back, and they are flying without fear. They know airlines are not vectors for the pandemic, and they want to travel.
"We are doing everything possible to bring back the aircraft and the crews to deliver this public service to the people and to connect the region," he adds. "Latin America and the Caribbean now have the best growth rates in the world."
Indeed, as the region's countries successively lifted Covid-19-related restrictions and quarantine requirements earlier this year, passengers came back with a vengeance.
And the region's potential remains high, Botelho says, but only if the industry and governments can work together to boost tourism across the continent.
Governments must realise that the willingness to travel hangs on several thin threads, he suggests, the most important of which is price.
"We've had some movement – changes to regulatory frameworks, labour laws, and taxes – but we need to maintain that momentum," he says. There are "unnecessary rules and unnecessary costs" which must be addressed in continued dialogue with regulatory authorities.
Fees and levies on jet fuel, for example, continue to drag on overall profitability in the sector, ALTA says. Latin American airports have some of the highest fuel prices in the world, despite some of the countries being oil producers themselves.
A liberalised aviation industry is "a win-win for everyone", Botelho states.
"Everywhere in the world where this industry is successful, there is development. You have business, infrastructure, jobs, tax, income. Where you have aviation, you have development. I don't know of a single place where this is not true."
And the importance of aviation is exaggerated in this region.
"We don't have trains like in Europe," Botelho says. "We only have roads and airplanes."
COLLABORATING WELL
He cites numerous examples of where government authorities and the industry collaborate well to create opportunities: Panama, Brazil, Colombia and Guatemala. The latter small central American country, which is the centre of the ancient Mayan empire, has created huge tourism prospects for itself, he says.
"In Guatemala, they have just one airline, and it's working together with the government to bring tourism to the country. Each job created directly in the aviation industry creates 18 jobs indirectly," he says. In Argentina, that same statistic is one-to-seven, and in Brazil it's one-to-four.
"We are an important catalyst for the economies," Botelho adds.
Most travel plans begin with a scan of airfares. If prices are too high, people will not go, he says. "If I see that the airfare is fair, I'm going to buy it, and then I look at hotels, a rental car, restaurants, tours. So I'm spending even more money.
"The airfare is the door that opens up tourism in the Latin American and Caribbean region," he says.
The region's relatively young low-cost and ultra-low-cost carriers like JetSmart, Volaris, Flybondi and Sky Airline are helping to make this happen. These carriers are instrumental in getting travellers off the roads and into the air, also at short notice, with offerings that allow populations even with modest incomes to afford a flight.
In Latin America, he says, the annual per-capita trip rate is currently 0.6 – less than one trip per citizen per year. In Europe that figure is 2.6 and in the United States, it is 3.3. So, there is plenty of room for growth.
"These carriers are bringing a new concept to the region," he says. "Operationally, they are very good. But sometimes the extra fees are higher than the actual airfare, and that is a problem."
The strong dollar is also creating issues for the region's airlines because about 45% of airlines' costs are in the US currency. Insurance, maintenance, jet fuel and leasing fees are usually paid in US dollars, Botelho explains. A stronger dollar makes those expenses cost more in local currencies.
EMBRACING ESG STRATEGY
Looking beyond the economic factors influencing business in the region, leaders are busy making the sector more sustainable. But it is not just about climate change and the environment, or finding ways to develop and supply airlines with sustainable aviation fuel (see box). The way companies do business in the communities they serve is also becoming critically important for Latin American carriers in this post-pandemic world.
Younger travellers want to support companies with strong so-called ESG – environment, social and governance – programmes.
"ESG programmes around the world are worth $31 trillion, and in two years that is projected to rise to $51 trillion," Botelho says. That's reason enough for airlines in Latin America and the Caribbean to explore and invest in these strategies.
"I am so very optimistic about the future," Botelho says, "Let's learn from the past, but let's not look that way. If we take off the unnecessary rules and costs, and work as one to push forward this agenda – imagine what we can do for the people of this continent? It's amazing to think about."