Capital A chief executive Tony Fernandes will stay on with the group in the near-term, downplaying retirement talk while stressing that a succession plan is in place.
Speaking to FlightGlobal at the Paris air show in June, Fernandes says his key priority at the helm is to "get us back on growth", pointing to a strong travel recovery and the group's diversified portfolio, led mainly by the AirAsia group of low-cost carriers.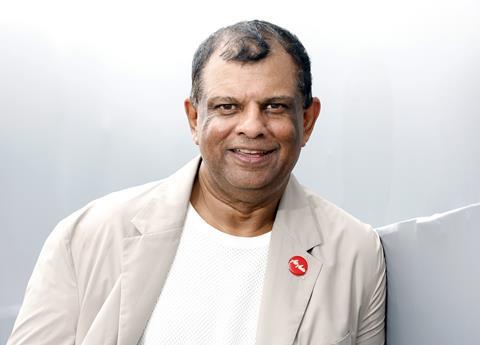 In April, Bloomberg published an interview with Fernandes, where it noted he was "preparing to step back from the front lines". Fernandes was quoted in the article as saying: "Aviation as my journey might be coming to an end. I've got to talk about succession planning. Exactly when I press the button, I don't know, but I want to talk about it because I want to attract the right leaders."
Responding to the article, Fernandes tells FlightGlobal that he was "building a succession plan". While he acknowledged the chatter that had arisen following that interview, he says: "I think I have got many more years left… I have to fix everything, get us back on growth."
"I'm here for at least five more years," Fernandes, who founded AirAsia more than two decades ago, adds.
Fernandes has been instrumental in diversifying AirAsia's business from being a purely airline group, via initiatives such as a 'super-app', and logistics and digital payment services. The renaming of its parent company as Capital A was part of that diversification effort.
His comments in June foreshadowed Fernandes's announcement less than a month later that he had sold his interest in English football club Queens Park Rangers, allowing him to "shift attention to rebuilding the airline and growing digital businesses".
At this year's Paris air show, Fernandes also reaffirmed the group's decision to focus its airlines on the Southeast Asian market. AirAsia has units in Thailand, Indonesia, Malaysia and the Philippines. A new Cambodian unit is being set up, and Fernandes confirms plans to launch two more units in the region are still on track.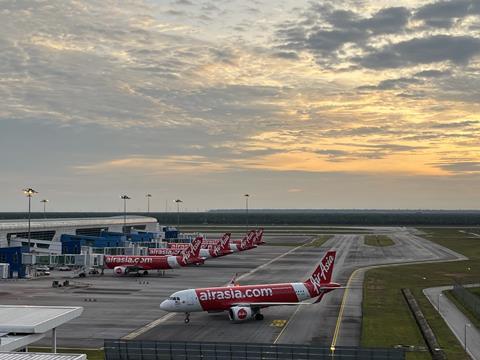 AirAsia formerly had operations in Japan and India, but shuttered the Japanese unit during the pandemic and divested its stake in AirAsia India to joint-venture partner Tata Group.
Fernandes says the India and Japan units were "interesting" lessons for the group, but that it would not look beyond Southeast Asia – at least for now.
Japan, acknowledges Fernandes, was "a step too far" for the low-cost airline group, while India was "an interesting experiment… because it still helped us in developing our brand", given that its Southeast Asian units fly regularly to several points in the country.
And even though the Indian air travel market is on the up – with mega orders announced by Indian carriers at the show – Fernandes is cautious about re-entering the fray. "We'll focus on Southeast Asia – 100%," he says.