The AirAsia group of airlines "will definitely" be placing a large order for aircraft over "the next two years", although it will not be adding to the flurry of order announcements at this year's Paris air show.
Tony Fernandes, chief executive of AirAsia parent company Capital A, tells FlightGlobal that the group has other priorities at this stage.
"I think it's crazy for me to talk about orders now when I haven't got all my planes back [in service]," he says. "But this is a business…and you need to plan quite a few years ahead, of course. I would say… over the next two years, we will definitely be placing large orders."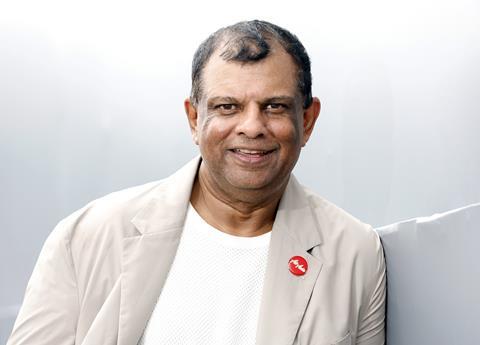 At the 2011 edition of the Paris air show, AirAsia made headlines when it placed an order for 200 A320neos. Then at 2019's show, it became the largest A321neo customer in the world after converting 253 of its A320neo orders to the larger variant.
With existing Airbus narrowbody commitments in place, Fernandes says the group is looking at "potentially acquiring" more widebody aircraft as an immediate priority – pointing to a robust recovery in the medium-haul market.
Low-cost medium-haul operator AirAsia X currently operates most of the group's widebodies, flying a fleet of Airbus A330-300s.
Moving forward, Fernandes says the group is "agnostic at the moment" about which airframer it would source its new fleet of widebodies from.
"You would think we would take the A330neo [as new aircraft]; we will see what is available. Growth in the medium-haul market has been very strong and AirAsia X is doing very well," Fernandes says, adding that the new aircraft would be a mix of leases and direct orders.
"We would like to put [widebodies] into Indonesia and the Philippines, and more in Malaysia and Indonesia," he adds, listing the countries with AirAsia units in operation.
For the rest of the year at least, the group will remain "realistic" in its fleet strategy, as it moves from what Fernandes calls "survival mode" to the start of its "growth mode".
"We want to be sensible – we will definitely look at placing more narrowbody orders, but let's fully recover first," he says.
AirAsia units are working to return their stored fleet of A320-family narrowbodies to service. Fernandes says about 170 aircraft are flying, with the remaining 35 jets likely to be back in service by August.