Malaysia-based AirAsia X is "treading cautiously" after its restructuring, as it looks to building back its operations in an environment that is slowly reopening after two years of the pandemic.
Speaking to FlightGlobal in a virtual interview, airline chief executive Benyamin Ismail says a key aspect of the airline's post-restructuring future is to carefully reintroduce capacity.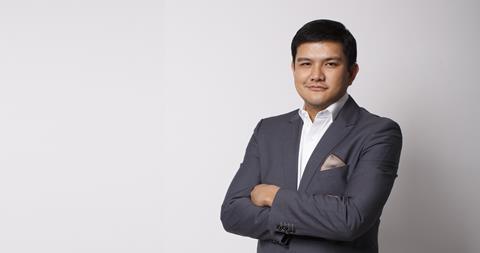 "We don't want to be opening too much by misleading the market and suddenly the market's not ready and we have to cancel the flights. That's not something we want to do," he says.
He has extra reason for caution: the airline has been given a new lease of life – a refreshed balance sheet – at a time when borders are reopening after two years.
The airline is hoping to ride on resurgent travel demand: it recently announced a series of destinations it is hoping to resuming operations to, including Sydney, Delhi, as well as Seoul.
AirAsia X also hinted a return to London, more than a decade after exiting the route amid high operating costs. Ismail confirms with FlightGlobal that the airline will resume operations to London "by Christmas", with flights stopping over in Dubai.
The decision to restart London operations – one often teased but never followed through – amid rising fuel costs this year runs parallel to the operating environment AirAsia X exited in 2012.
But Ismail points out that the key difference between a decade ago and now is "the huge pent-up demand for travel we are seeing". Similarly, the aircraft of choice has changed, from the gas-guzzling A340s in 2012 to twin-engined A330s.
"The demand is very high, and the prices [for tickets to London] is also very high, and we worked the numbers based on the average we think people can pay and we can still break even and make money on it," he adds.
RESTRUCTURED CARRIER
Indeed, Ismail stresses at multiple points of the interview the importance of "cash management".
The long-haul, low-cost carrier underwent restructuring in 2020, months after the coronavirus outbreak first started, as travel demand evaporated following the closure of international borders.
What soon ensued was a series of legal wrangles, with creditors mounting challenge upon challenge to AirAsia X's restructuring plans.
By the fourth quarter of 2021, the airline's restructuring plan finally gained approval from the court and its creditors, allowing it to reorganise and "clean house", as Ismail puts it.
That was not before it issued a strongly-worded statement slamming its detractors for calling its viability into question.
Without naming its critics, AirAsia X called out their actions: "[Several] local aviation pundits have continued aggressively to advocate a liquidation of [AirAsia X] arguing without basis that the airline is moribund, terminally ill and with no valid reason not to be liquidated."
In his interview with FlightGlobal, Ismail acknowledges that there had been questions during the restructuring process about the airline's viability, as well as that of the long-haul, low-cost business model.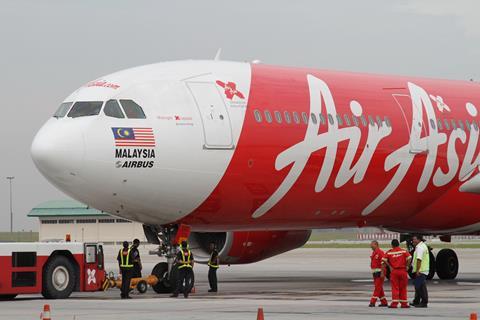 "We had to relook all angles…of course our stakeholders asked us about it, and we were asked to run numbers, and see…if it makes sense. Of course, ultra-long-haul…is difficult, but I think it is the medium-haul flying…the five to seven-hour [flights] where there is opportunity and traditionally we have been doing well there," says Ismail.
"We [have] worked extra hard trying to manage our cash…[and] I think better cash management is very important [in ensuring] that we survive," he adds.
Ismail also points out another key reason for the airline's viability: that it is part of the broader AirAsia group of carriers, which help provide feeder traffic.
"Basically 30 to 40% of my traffic is connecting to AirAsia. If you were to just rely on point-to-point and just one airline with no connecting traffic, it would be very hard," he adds.
As markets reopen, Ismail has a simple hope for the airline: that it will return to profitability - as it did several years ago - and that it will be able to mount "as many flights as we did" in pre-pandemic years.
For now, though, a dose of caution is the order of the day.