Malaysia-based long-haul, low-cost carrier AirAsia X is to resume flying to London later in the year, about a decade after it exited the European market amid high operating costs.
In a statement issued 15 June, the carrier did not commit to a timeline for a relaunch of London flights, stating that tickets "will be on sale soon for travel later this year".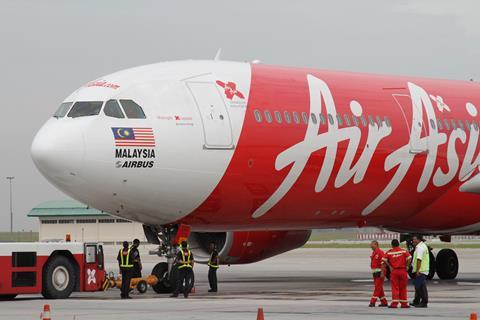 AirAsia X will operate the London flights with a stop in Dubai, given that its fleet of Airbus A330-300s do not have enough range to fly the route directly.
The carrier also intends to serve Istanbul, a city it did not fly to pre-pandemic, by the end of the year.
AirAsia X first launched services to London Stansted in 2009 with fuel-guzzling A340-300s. High operating costs and pressure on yields forced the carrier to axe the route, alongside Paris Orly, by 2012.
AirAsia X also entered into business restructuring during the pandemic, further diminishing chances of a European market return.
Airline chief Benyamin Ismail hails the relaunch as a "gamechanger for great value long haul travel".
The relaunch of London flights comes as AirAsia X announces its return to the Japanese market. The airline will resume flying to Tokyo Haneda from 14 July, while flights to Osaka Kansai - which carry on to Honolulu in Hawaii - will recommence in October. It will also reinstate operations to Sapporo in December.
Already the airline is resuming operations to Sydney, Delhi and Seoul, as part of its return to service following restructuring, and as border restrictions globally begin to ease.
Says Benyamin: "Today's announcement of the resumption of four routes to Japan and Hawaii and to launch flights to London, Istanbul and Dubai is just the beginning. We have many more destinations in the pipeline which we will announce soon, to meet strong pent up demand."
AirAsia X founder Kamarudin Meranun, who is also the executive chairman of parent Capital A, adds: ""This is an incredibly exciting day as AirAsia X returns to the skies refreshed and rejuvenated. The resumption of four popular medium haul routes and announcement of three new long haul services…is a significant milestone following the most challenging time in aviation history."