Titan Airways has become the latest UK operator to establish a European Union arm, intending to build an Airbus A321 fleet in Malta.
The carrier has secured an air operator's certificate from the Maltese civil aviation regulator for a division branded Titan Airways Malta.
It has already placed a 227-seat A321 on the country's register, according to the regulator's official record. The twinjet (9H-ZTA) was formerly part of Titan's UK-registered fleet.
The aircraft, powered by CFM International CFM56 engines, was originally delivered to Air Berlin in 2008.
Titan Airways says it plans to put two converted A321 freighters on the Maltese register this summer, and add two more converted freighters next year.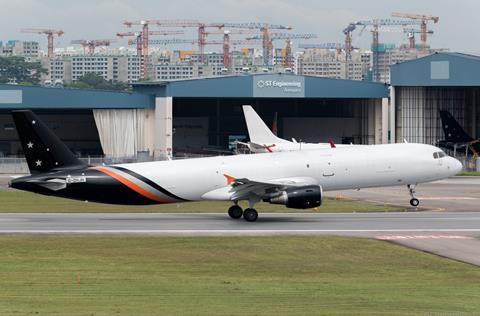 The new airline's head, Alastair Willson, says it intends to open both passenger and all-cargo services with the fleet over the next few weeks.
"We will be able to continue and extend our operational reach within Europe and further afield," the carrier adds.
Budget carrier EasyJet opted to set up an Austrian division ahead of the UK's withdrawal from the EU while other carriers, such as executive jet operator Air Charter Scotland, have chosen to acquire a Maltese operator's certificate.
Some EU operators have similarly sought UK authorisations, including budget airlines Ryanair and Wizz Air.