Commercial operations have restarted from Yemen's capital Sana'a airport, after a six-year suspension during the conflict in the Middle Eastern state.
The Yemenia Airbus A320 departed for Amman in Jordan on 16 May.
Yemen's civil aviation and meteorology authority says the aircraft transported 137 occupants on the route.
The flight is the first commercial service from Sana'a since a two-month truce came into effect in April – a truce which could be extended.
Yemen's government, with the backing of a Saudi-led coalition, has been fighting against the Ansar Allah, or 'Houthi', movement since 2015.
The United Nations special envoy of the secretary general for Yemen, Hans Grundberg, says the aircraft finally departed at 09:05, the original schedule having been pushed back from 24 April.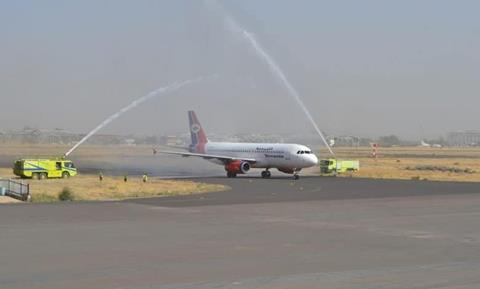 "I hope this provides some relief to the Yemenis who need to seek medical treatment abroad, pursue education and business opportunities, or reunite with loved ones," he says.
"This should be a moment of coming together to do more, to start repairing what the war has broken, and to follow through on all the truce commitments to build trust and move towards resuming a political process to sustainably end the conflict."
Grundberg says the truce is "long overdue" in the seven-year conflict. The agreement includes operation of two commercial flights weekly, to Amman and Cairo.