When investigators delivered their scathing verdict on the loss of Giant 3591, the Atlas Air Boeing 767-300F that disintegrated after diving into a lake on approach to Houston on 23 February 2019, the language barely contained their frustration over the missed opportunities to prevent the accident.
Barely 30s before the jet struck the water of Trinity Bay at over 400kt (740km/h) it had been stable, descending through 6,300ft, and riding mild turbulence from a cold front. This benign disturbance, the inquiry believes, caused the first officer's wrist to bump against a thrust-lever go-around switch as he held the speedbrake handle. The engines powered up, and the first officer, startled, pushed the nose sharply down – an over-reaction from which the crew failed to recover.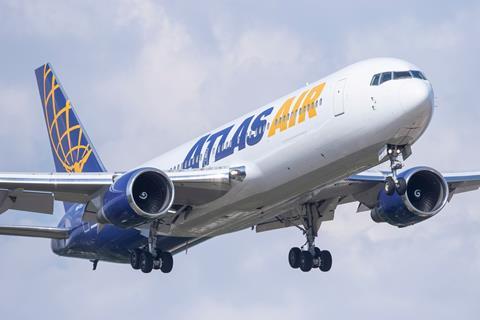 Former naval aviation instructor Michael Graham, one of the National Transportation Safety Board (NTSB) members participating in the inquiry, was unequivocal in his opinion of the first officer's abilities.
"He lacked the basic airmanship skills required to perform as a pilot, much less an airline transport pilot. His training performance, deficient skills, and inappropriate responses at multiple carriers confirmed this," he said. "At some point one of these instructors, training review boards, or companies should have pulled him from the cockpit." Graham stressed that, in his military service, he had intervened to halt pilots' careers over weak skills, poor judgement, and lapses in safety, and that the first officer's trail of training failures at four previous carriers should have led each airline to recommend an alternate vocation.
Atlas's own hiring process relied on agents, rather than flight operations specialists, to review pilots' backgrounds and highlight potential concerns. This vulnerability, combined with missing pieces of the first officer's record, some deliberately obscured and omitted, allowed him to slip through the operator's recruitment defences.
"I hate to be a Monday-morning quarterback," Atlas senior director of flight procedures training and standards Scott Anderson told the inquiry in June last year. "If I had that information at the time we would not have offered him a position."
Without the full disclosure of prior problems, Atlas proceeded to train the first officer on the 767 without being able to put into context his subsequent difficulties in flying the aircraft, including heavy-handed control, low situational awareness, failing to think ahead, and pressing wrong buttons.
POOR TRAINING RECORD
The investigation was critical of the first officer for deliberately concealing his poor training record, and stated that – despite this deception – the airline could not be given "a pass" for missing indications of his weakness in the paperwork it had available. But the inquiry also underlined the continuing absence, years after it was proposed, of a sufficiently robust database of pilot records on training, proficiency, qualifications, evaluations, and employment.
"I'm convinced that had the [database] been fully implemented by the mandated deadline, it is likely that the first officer of [the 767] would not have been hired by Atlas Air," says NTSB chairman Robert Sumwalt.
The Pilot Records Improvement Act, known as PRIA, has governed cockpit crew recruitment for nearly a quarter of a century, requiring operators to investigate an individual's piloting background, sourcing data from previous employing carriers, the US Federal Aviation Administration (FAA) and the National Driver Register covering the previous five years.
But flaws in the PRIA's enactment emerged with the fatal ditching of an Air Sunshine Cessna 402C near the Bahamas in July 2003, following an engine failure to which the pilot had not responded correctly – unnecessarily losing too much altitude.
"If the pilot had been more proficient, he might have been able to decrease the descent rate enough to maintain flight and reach land," an investigation into that crash stated.
Just before joining the carrier the pilot had received a large number of 'unsatisfactory' grades during simulator training at cargo operator Arrow Air, while a review of FAA records revealed an earlier string of nine failed flight checks for various qualifications over a 15-year period.
But the PRIA vulnerabilities began to receive greater scrutiny following the loss of a Colgan Air Bombardier Q400 near Buffalo in February 2009 – the last mass-casualty accident involving a US carrier.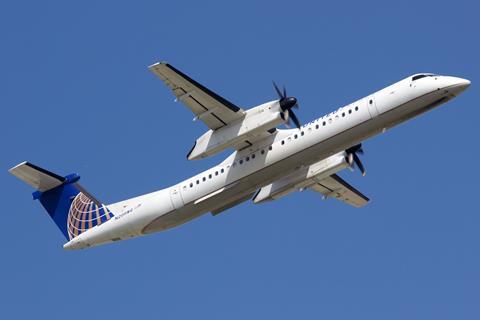 An inquiry found the aircraft, during its descent, stalled in icing conditions at 2,300ft after the captain did not respond correctly to a stick-shaker warning.
Colgan had electronic pilot-training records, but they did not contain sufficient detail for the airline to analyse properly the captain's "trend of unsatisfactory performance", the investigation found. Nor did the carrier use all available sources of information on the crew's qualifications and performance to determine their suitability for work at the company.
After the Air Sunshine accident, the NTSB asked the FAA to require carriers, when recruiting pilots, to obtain any 'notices of disapproval' – a formal record of failure – for flight checks before making a hiring decision. The PRIA process did not explicitly require airlines to obtain such information. Carriers that sought it needed to ask applicant pilots to sign a consent form permitting the FAA to release any notices of disapproval.
During the probe into the Colgan accident, the FAA's programme manager for PRIA was unable to say how many carriers obtained additional information about their pilot applicants, but stated that "only one or two" had contacted him for such information.
The NTSB underscored its belief that notice of disapproval information should be included in an airline's assessment of pilot suitability during recruitment, and that such notices amounted to safety-related records that ought to feature alongside detailed training records in an airline's evaluation of a pilot's career progression.
NTSB investigator Roger Cox, in the aftermath of the Colgan accident, noted a phenomenon of new-hire pilots being flushed from one regional carrier only to turn up at another, and questioned the airline as to whether it had encountered cases of pilots' concealing background information.
"If someone lies to us on the application, they're bounced out," Colgan vice-president of administration Mary Finnigan told him.
CERTIFICATE DISAPPROVALS
The NTSB found that the Q400's captain, during his hiring, had only partially revealed previous certificate disapprovals – but also found that Colgan had not exercised the opportunity to obtain his consent for further disclosure.
Then-NTSB vice-chairman Christopher Hart expressed concern that the airline industry was failing to respond to a decline in ex-military pilots. While commercial training tested written knowledge and stick-and-rudder skills, he pointed out, military training crucially instilled discipline and judgement. "Not only is military training world-class, but the military has a long history of effectively weeding out those who lack the right stuff," he said, adding that commercial licensing did not distinguish between pilots passing tests first time and those passing only after several attempts.
"Our civilian system needs to address the challenge of systematically continuing to provide the world-class pilot training that the military has provided for so many years," Hart said. "The system particularly needs a better way to keep out those who should not begin or continue flying passengers for hire."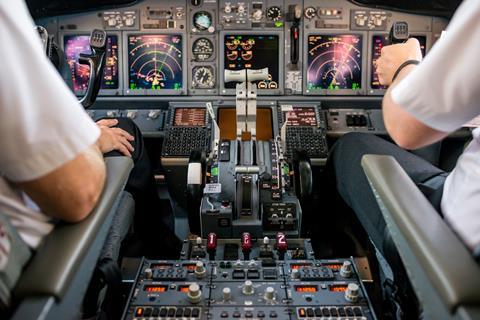 This need to screen pilots more effectively led Congress, in 2010, to mandate the FAA to create a single electronic pilot-records database, speeding the retrieval of records under PRIA. The database would contain FAA certificate, type rating and medical records, as well as information on failures to pass qualifications and summaries of any legal enforcement actions. It would also feature employment records including information on training, proficiency, comments from examiners, and any information on disqualification, resignation or termination.
WRITTEN CONSENT
Carriers would be required to obtain written consent to access the database, and access would be a condition before hiring pilots. But this database has yet to materialise. No deadlines were originally set, and the Office of Inspector General correctly predicted, in an August 2015 review, that the database would not be ready until at least a decade after Congress's mandate. It pointed out the FAA had been late in making decisions on transitioning to the database and maintaining historical records, even after airlines ceased operations, with the result that pilot training information might not be retained, rendering potentially "thousands" of records "irretrievable".
Carriers could use "good faith exception", it said, to hire pilots if records were not available – but the FAA did not know how often airlines relied on this practice.
One of the FAA's greatest hurdles was deciding how to lessen the paperwork burden to obtain and enter pilot information dating back to 2005, given that some carriers had paper-based systems or archived records.
This also meant resolving inconsistencies in the type of data held. Instructor comments for traditional training schemes identified specific pilots, while those for advanced qualification programmes did not.
The FAA also faced problems transitioning from PRIA-compliant record-keeping because the new database would contain more extensive information – requiring carriers to undertake extensive record retrieval, a process that could take years, the review said. In response, the FAA mentioned its rulemaking obligations to analyse costs and benefits, and stressed that the database – which would contain records of some 866,000 pilots – needed to be reliable and secure. "This particular rulemaking project is a complex and lengthy undertaking due to the requirements that the proposed rule be fully examined for acceptable alternatives to mitigate costs, and for cyber security risks," it said.
The original 2010 legislation was amended in 2016 to insert a 30 April 2017 deadline not only to establish the database but make it available for use. This deadline was missed. But the FAA, which divided the project into four stages, managed to complete the first three – essentially creating a proof-of-concept version, for beta-release to a small number of volunteer airlines – by the end of 2017. This limited version, with FAA record data only, was used for the first time on 20 December 2017 to provide FAA records to a hiring airline.
INTENSIVE TRAINING
The FAA stated, in an update to Congress in March 2018, that it needed to be convinced, through intensive testing, that the identify verification system was rigorous and that security could be assured. But it claimed that its availability, while preliminary, amounted to a "significant achievement". Completing the database, by enabling carriers and other external entities to add their own pilot records, is the crucial fourth stage – and demands a rulemaking procedure.
The FAA finally published its notice of proposed rulemaking on the pilot record database in March 2020. More than 5,000 operators employing pilots would need to submit records, the FAA estimates, and its rulemaking proposal, running to more than 60 pages, reflects the complexity of the database and its associated issues. It sets out not only which types of operator will be required to access the database – among them airlines, fractional ownership, and air tour operators – but which organisations will be required to submit background information.
The FAA observes that its own tightened criteria for new first officers, demanding they have at least 1,500h experience, means trainee airline pilots will spend more time building hours at "gateway" operators, which would be among those subject to database reporting requirements. Operations such as agricultural flying, not viewed as transition paths to airline pilot careers, will probably be exempt.
Formal comment has been sought on multiple aspects of the database's use, content and application, and the FAA has received nearly 800 submissions.
Airlines for America has described the database as a "complete overhaul" of the way carriers access pilot information and, along with the Cargo Airline Association, pleaded for a several-month extension to the 29 June comment deadline, given the complexity of the proposal, the "numerous" issues it raised, and the diversion of the coronavirus crisis.
The Air Line Pilots Association also sought more time, stating that a previous review of the issues in 2011 had generated a 115-page report, and that the new proposal involved matters of "great and substantive impact".
STRONG OPPOSITION
But ironically, given its slow progress on the database, the FAA refused a postponement. Any delay, it stated, would "not be consistent with the safety objectives of the proposed rule".
Strong opposition to the rule has arisen from the business aviation sector, with fractional ownership and corporate flight specialists strenuously objecting to "burdensome" record-keeping and reporting requirements set out in the proposal.
One commenter describes the rule as "bureaucratic overkill" for the sector, with "absolutely no safety advantage", while another argues that the FAA is "overreaching" in its bid to include fractional operators, and surpassing its regulatory authority.
The National Air Transportation Association puts forward several scenarios about which, it says, clarity is needed – such as the situation of record management when businesses close, particularly regarding rectification of errors in the data.
Simulation and training organisation CAE queries whether the system can track pilots who show consistent difficulty with particular tasks, but eventually pass their checks.
"With so much riding on a pilot's personal record in the [database], will this system negatively influence an examiner, keeping them from accurately assessing the pilot in such a public record?" it says. "Will this system put inadvertently undue pressure on an examiner to pass a pilot when their competency is questionable?"
STANDARDISED FORMAT
Once the database is fully operational, the PRIA process will be discontinued after two years and 90 days. The FAA estimates the cost of developing the database at $26-31 million over 20 years to 2030.
Having explicitly contrasted the 32s of the Atlas 767 accident sequence with the FAA's 10-year slog, the NTSB says it "generally supports" the proposed rule, and the extension of reporting requirements to non-airline entities.
"We are pleased with the proposed breadth of record sources and that these various records will be in a standardised format and available in one database," it states, adding that it supports plans to include documentation of pilots' failure to adhere to company procedures, or drug and alcohol violations.
Far less analytical, but perhaps no less persuasive, are the favourable replies from several personal accounts submitted by individuals purporting to have known relatives or friends among the 49 occupants of the ill-fated Colgan Q400. "We need to protect the lives of future travellers," states one. "This pilot database will help."