As the MRO sector looks ahead to the recovery in demand and revenue that should come with rising traffic levels, it is still waiting to see just how deep the impact of the crisis will be
In aviation's engineering, maintenance and aftermarket world, there is only one currency that really matters – aircraft utilisation.
The pandemic has shown how frail the aviation ecosystem is when that revenue gets shut off. Aircraft in the air equal dollars flowing into flight-hour plans for engine OEMs and many others, a consistent demand for airframe checks and engine shop visits, and a relatively predictable demand for new, repaired and used spares.
That demand and predictability has collapsed along with traffic levels. In its wake lies a sorry aftermarket sector reeling from its revenue source evaporating.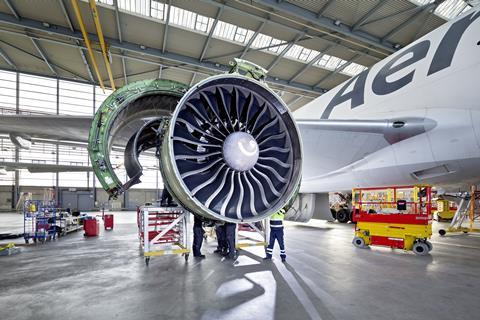 "Right now, airlines are not spending a dollar on MRO," said Dick Forsberg, a leading aviation finance expert and consultant to PwC Ireland, during a recent Cirium webinar.
After the initial shock of the pandemic's impact on aviation, airlines "went into survival mode, working out rapidly how to keep afloat", explains David Stewart, a partner in Oliver Wyman's specialist airline MRO consultancy.
A Raytheon Technologies financial filing of its 2020 results, explaining the impact of the crisis on subsidiary Pratt & Whitney, summed up what all carriers have been asking for: "Airlines have shifted to cash-conservation behaviours such as deferring engine maintenance due to lower flight hours and aircraft utilisation, requesting extended payment terms, deferring delivery of new aircraft and spare engines and requesting discounts on engine maintenance."
GROWTH TRAJECTORY
As the new year of 2020 dawned, such tactics were unimaginable. The aviation aftermarket industry had been rolling along steadily pre-pandemic, driven by a decade of strong traffic growth. The big two airframers had been striving for a greater chunk of this market via their burgeoning services businesses, either for aircraft lifetime maintenance and parts support or with digital services and products aimed at operational efficiency.
For years, the major engine makers had relentlessly sought a dominant slice of the services market for their home-built models.
The biggest were getting bigger. On 23March 2020, Lufthansa Technik chairman Johannes Bussmann was reporting bumper results with record revenue and earnings.
At that time, Bussmann knew the crisis was going to be bad, just not how bad.
"The full extent will hit us with a delay, which means a forecast is currently not possible, but first impacts are massive," he said.
A year later, at Lufthansa Technik's 2021 results presentation, Bussmann was reporting a revenue drop in 2020 of 43% to €3.7 billion ($4.4 billion) and the industry's biggest airline MRO made a €383 million loss.
Similar incredible revenue falls and losses have been witnessed across the sector. Oliver Wyman expects the global commercial air transport MRO market to suffer a reduction in demand of more than $60 billion over 2020 and 2021 combined, according to its Global Fleet and MRO Market Forecast 2021-2031. This is a fall of 33% below pre-pandemic projections.
For the engine OEMs and others with servicing deals based on flying hours, the business model has been shattered, says Phil Seymour, chairman of IBA, the global industry consultant and appraisal firm. "For them, the issue is how rapidly will flying come back –and if it will come back at all."
The huge financial impact on the engine OEMs is clear in their grim 2020 numbers. Pratt & Whitney's overall sales in 2020 fell by20% to $16.8 billion. The organic sales decrease of $4.1 billion in 2020 compared with 2019 "primarily reflects lower commercial aftermarket sales of $3.8 billion, due to a significant reduction in shop visits and related spare part sales", according to US financial filings.
Rolls-Royce reported that large engine flying hours were down by 57% in 2020, contributing to a pre-tax loss of £2.9 billion ($4 billion) for the year. Rolls-Royce recorded one-time charges of £1.3 billion, including a £974 million impact from service agreement "catch-ups", as a result of a forecast reduction in flying-hour receipts.
GE Aviation recorded "net unfavourable changes of $1.1 billion to the estimated profitability in its long-term service agreements", it explained in its 2020 annual reporting.
As flying returns, the engine OEMs remain confident they can make up the lost ground. "The services backlog in 2020 was resilient, despite the impact of Covid. As travel recovers and utilisation accelerates, we expect to capture much of that delayed spending," GEAviation chief executive John Slattery told an investor update in March.
There will, however, be dislocations. In its report, Covid-19: Fleet outlook and impact on lessors and MROs, Global consultancy ICF says: "Airlines will challenge the flight-hour contract concept in the short- to medium-term. They will want to stay away from minimum-flight-hour guarantees in contracts, given the significant uncertainty around demand."
One market feature that is thought not to have changed, is the annual OEM replacement parts price escalation – a yearly ritual that airlines naturally dislike but have little control over. The pandemic has not given airlines any relief, according to industry sources, with price rises of 6-7% last year as the manufacturers sought to plug their revenue shortfalls.
With all players suffering balance sheet distress, the priority is for aviation to restart –but when? "The industry has been in a kind of stasis, with enough money to survive but with restricted ability to 'build back better'," says Stewart at Oliver Wyman.
Restart activity is intense, and Christopher Whiteside, chief executive at global parts and repair specialist AJW, sums up the frustration for many. "I have 200 deals in play at present, from Peru to Pakistan, but airlines say, 'we are not flying yet', so the inking of the contract has not really happened."
So, what next? And what are the recovery scenarios and strategic moves likely to be seen in the sector? The most obvious impact is that for an industry that has stalled, there will be surplus capacity and some MRO players will either fail or downsize.
"Airlines may face some challenges in terms of disruption of supply as the supplier base in certain markets or geographies comes under strain," believes Stewart.
AJW, which carries a hefty parts inventory worth $500 million, has dipped to 65% of its pre-pandemic revenue base, but has restructured and lent heavily on its diversified portfolio in addition to airline clients to weather the storm. "There will be a culling of people in our business that don't have contracted services, military or cargo business," says Whiteside.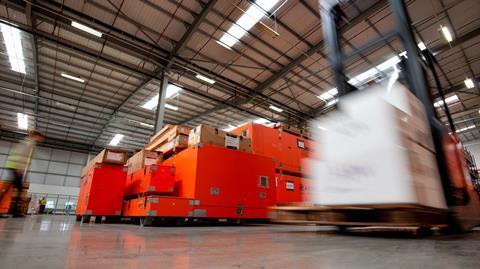 Those that survive will be keener than ever to do whatever it takes to win. "We have been even more engaged with our customer base as a partner through the crisis – it's all about avoiding unnecessary spending," says Martin Friis-Petersen, senior vice-president MRO programmes at MTU Aero Engines.
CREDITABLE PARTNERS
Strong, credit-worthy airlines have found suppliers willing to entertain flexible payment terms, discounts on shop visits and help to use so-called "green time" engines – powerplants with life left on the clock. Higher-risk carriers will not always be offered such flexible terms.
Airlines have been outsourcing their MRO services for years, and this trend may accelerate again. The goal is to move from high fixed costs, such as in-house MRO entities, to a more variable cost base. "Boardrooms will once again be asking the question: why do we want the infrastructure?" says Stewart.
It may be attractive for some to look at partial disposals of their MRO assets as a mechanism to raise capital. A sale of a 30-40% stake in an airline MRO would be an attractive prospect for private equity, a sovereign wealth fund or pension fund seeking a secure income stream, while the airline retains operational control.
For Airbus and Boeing, there may be a requirement to temper aftermarket ambitions as they digest bigger issues for now.
"There is a need to refocus on the core business and return to a steady state. And there is the fact that the services business is even more competitive than ever because everyone is fighting for survival," says Yann Cambier, aviation principal at ICF.
While the desire to capture more aftermarket business will remain, the trend could be away from capital-intensive services and to higher-margin activities such as data services, around predictive maintenance, or via acquisitions of specialist service providers to achieve scale.
The expected increase in retirements, aircraft part-outs and availability of green engines for some years ahead has ramifications for supply and demand across the whole services ecosystem. Manufacturers of non-OEM spare parts, which airlines can favour as they are cheaper than those bought from the original manufacturer, should be well placed, as well as companies specialising in parts repair.
MTU works in some of these areas, in addition to offering used serviceable material (USM) and green-time engines, and an in-house capability to perform parts repair. "The wave of retirements expected from mid-2020 has not materialised, but it will come," says Friis-Petersen. "We will be an active player where we see value."
PURCHASE OPTIONS
A disrupted industry brings opportunities for those with the money and will, and the environment is ripe for mergers, acquisitions and consolidation. Cambier says that with excess MRO supply "ICF expects that investors may buy some suppliers with weak cash positions".
Stewart at Oliver Wyman agrees: "There are private equity investors that are looking for a good deal in a market that has long-term growth prospects." There is plenty of interest, particularly in players that deal in end-of-life services, asset management and used serviceable material.
How the aftermarket develops in the coming years is entirely dependent on the pace and shape of the traffic recovery. A snap back to previous growth patterns could see the aftermarket arena emerge battered and bruised but fundamentally unaltered.
Analysts are cautious about predicting wholesale changes just yet, but the underlying feeling is that some business models have changed for good.