Asset manager Attestor has completed a deal to become the majority shareholder of German leisure airline Condor.
The transaction was completed after Condor won anti-trust approval for the deal and after state aid from the German government was approved by the European Commission.
Attestor will invest €200 million ($236 million) in fresh equity capital into Condor, plus invest €250 million in modernising the airline's fleet, Condor says in a 27 July statement.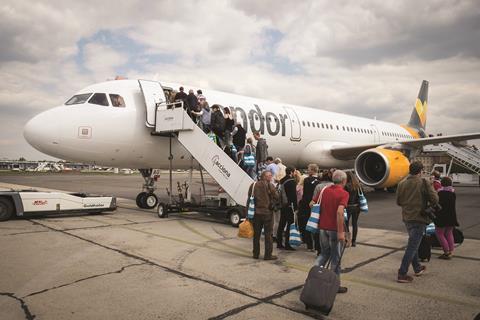 Condor ran into difficulties after the collapse of parent group Thomas Cook and then the coronavirus pandemic.
"The future of Condor begins today: Attestor will be a strong majority shareholder who will not only keep all 4,050 jobs at Condor and Condor Technik, but will also set the company's financial direction," comments Ralf Teckentrup, chief executive of Condor.
Attestor says it wants Condor to establish itself as a strong second carrier in the German domestic market and as a leading leisure airline in Europe.
"We believe in the strong brand, the competitive business model and the attractive market segment of touristic travel," declares Friedrich Andreae, head of private investments at Attestor.
The remaining 49% of Condor is owned by the German federal government and the regional government in Hesse, where Condor is based. Attestor has the option to acquire more shares at a later date.