Israel Aerospace Industries is further broadening its modification capabilities with a new freighter conversion line in Ethiopian for Boeing 767-300ERs.
The line will be established at Addis Ababa, at the Ethiopian Airlines maintenance facility, under an agreement with the African carrier.
Ethiopian Airlines chief executive Tewolde Gebremariam says the carrier will be the first customer, with three of its 767s undergoing conversion.
IAI Aviation Group general manager Yossi Melamed tells FlightGlobal that the expansion demonstrates the continuing appeal of the twinjet to the cargo sector.
The rise in e-commerce, he says, has supported the demand for 767s and all the company's available slots for converting the type are "fully booked" through 2022.
Melamed says the company "needs more lines".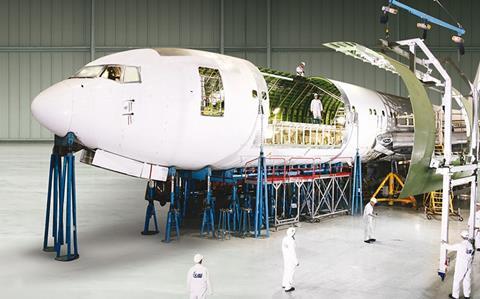 IAI developed the 767-300BDSF freighter as a follow-up to the -200BDSF. It features a large cargo door, a 9g rigid barrier, reinforced floor, and changes to several systems – such as lighting, oxygen and environmental control – within the aircraft. It has 24 main-deck and 30 lower-deck cargo positions.
Its new 767 conversion facility will complement its other cargo modification operations for the type at Tel Aviv and Mexico City.
The Mexican line was unveiled as a co-operative arrangement with Mexicana's maintenance division, and the new centre in Ethiopia will involve a similarly close relationship with the local airline.
"We were looking for an excellent MRO operation," says Melamed. But he adds that IAI sought a partner with "willingness and desire to move forward from simple MRO to something more sophisticated".
He says the company had to "pick a site carefully", because it has overall responsibility for the conversions, and explored potential locations in Europe and South America before settling on Addis Ababa.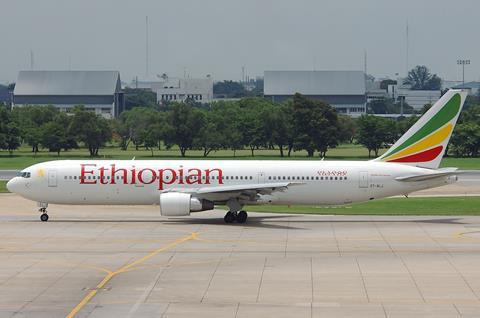 Ethiopian demonstrated "reliability", says Melamed, with "very good, high-quality MRO" combined with a drive to develop its capabilities.
With the conversion centre development the Addis Ababa facility will be the largest and most advanced on the African continent, says IAI, and the centre will support related activities including training, certification and licensing.
IAI says the Ethiopian centre is a "testament" to the Israeli firm's "growing impact" worldwide.
Melamed points out that the Aviation Group is committed to providing over 100 converted freighters – with a value of over $1 billion – over the next few years.