ST Engineering will expand its MRO support for CFM International's Leap-1B turbofan with new test cell capabilities in its Singapore facility.
The facility is expected to be ready by end-2023, the company states.
ST Engineering's commercial aerospace division will work with testing and technology development provider Calspan Aero System Engineering in setting up the test cell facility.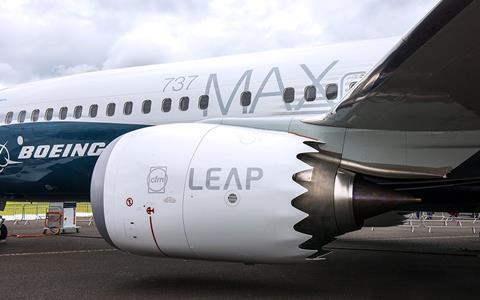 "The host of [Calspan] digital tools to be introduced by ST Engineering will enhance the efficiency and performance of aero-engine test cells through automated engine monitoring, process repeatability and data analytics," states ST Engineering.
The move follows the setting up of Leap-1B engine quick-turn services in February, as well as regulatory approvals from the EU, USA and China.
The Leap-1B is the exclusive powerplant for the Boeing 737 Max family aircraft. Operators in the region include Singapore Airlines, Batik Air Malaysia, as well as Korean Air.