Boeing has no intention to stop calling its latest 737 the "Max".
The company's chief executive David Calhoun dismissed that suggestion during a 3 December press conference.
"There is no rebranding going on," he said. "There's nothing cute going on."
Calhoun made that comment after Boeing announced that longtime customer Ryanair had ordered another 75 Max – all of them 737 Max 8-200 variants.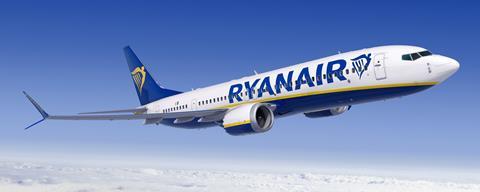 That deal marked an important milestone for Boeing. It was the first Max order since the Federal Aviation Administration lifted the type's grounding on 18 November.
During the press event, Ryanair marketing materials refer to the Max 200 as the "737-8200".
Speculation has swirled that Boeing might rebrand the jet, and one top customer – Air Lease chairman Steven Udvar-Hazy, has repeatedly urged Boeing to ditch the "Max" moniker.
Udvar-Hazy has said the "Max" brand is too tainted by two crashes and the subsequent grounding.
Ryanair is launch customer for the Max 8-200, a Max 8 variant that Boeing has marketed as carrying 200 seats (thought the airframer's website puts the jet's capacity at 210 seats). The baseline Max 8 carries 189 seats.
The UK budget carrier says it will outfit its 737 Max 8-200s with 197 seats.