The Federal Aviation Administration is requiring airlines to remove more high-pressure turbine (HPT) disks from International Aero Engines V2500s in response to a 2020 disk failure.
A new FAA airworthiness directive builds on a previous AD that the FAA issued shortly after the incident, which involved an aborted takeoff and occurred on 18 March 2020.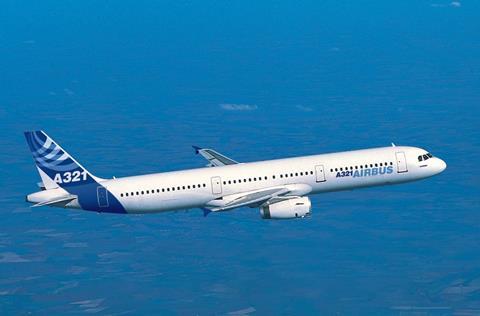 The first AD, issued on 21 March 2020, required removal from service of certain V2500 first-stage HPT disks.
The new AD, released 6 January, applies to an additional group of first-stage disks and, now, certain second-stage HPT disks. Just four V2500s on US-registered aircraft are subject to the order, the FAA says.
"The manufacturer conducted a root-cause analysis and identified a different population of HPT first-stage and HPT second-stage disks that are affected by the unsafe condition and require removal from service," the new AD says. "This condition, if not addressed, could result in failure of the HPT, uncontained HPT failure, damage to the engine, damage to the airplane and loss of the airplane."
The order takes effect on 21 January. Operators must remove the disks within 50 flight cycles or 30 days.
The 18 March 2020 incident involved "an uncontained failure of a high-pressure turbine first-stage disk that resulted in high-energy debris penetrating the engine cowling", FAA documents say.
The agency does not otherwise describe the event, but a Vietnam Airlines Airbus A321 powered by V2500s aborted take-off on that date with apparent damage to one engine.