Delta Air Lines will open its own pilot academy later this year to train future pilots amid a broader shortage affecting the US airline industry.
Th Atlanta-based carrier said on 21 March that its Delta Propel Flight Academy will be co-located with Skyborne Airline Academy in Vero Beach, Florida, and will begin training candidates in June.
Delta is the second major carrier to open its own flight school. The first such project was United Airlines' Aviate Academy, which opened in 2021 and is located at Phoenix-Mesa Gateway airport,.
"The Propel Flight Academy is the latest chapter in our longstanding commitment to invest in and create new, equitable pathways for qualified talent to enter the pilot profession," says Delta vice-president of flight operations and chief pilot Patrick Burns.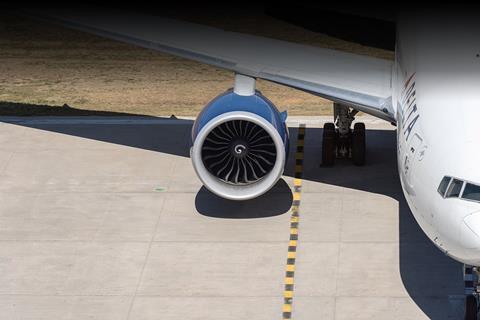 Candidates accepted to the programme can also apply for up to $20,000 in financial support – an effort to attract a more-diverse set of candidates but that will cover only a fraction of the cost of gaining appropriate pilot certificates.
"Student pilots will complete private, instrument, commercial and certified flight instructor training, delivered in an airline-focused way," the airline says. "Once students have completed their first certificate or rating at the Propel Flight Academy, they will be eligible to apply to the Propel Pilot Career Path Program. Those who are selected will be required to meet certain performance milestones throughout training."
Once candidates have completed flight instructor training, they will be offered employment with Skyborne, where they can fly until logging 1,500h of time – a requirement for commercial pilots in the USA. Candidates will then have the opportunity to take first-officer jobs at one of Delta's regional-carrier partners.
"At Skyborne, every aspect of our training is designed to prepare students for airline operations – in terms of core knowledge and decision making, flight-deck procedures and professionalism," says Skyborne chief executive Lee Woodward.