UK budget carrier EasyJet generated positive cash-flow in the fourth quarter while halving headline losses, as it flew about 58% of its pre-crisis capacity.
EasyJet says it generated about £40 million in operating cash over the period, covering the three months to 30 September.
But while UK domestic and intra-European services showed a stronger performance, international demand from the UK continued to be affected by government travel restrictions.
EasyJet puts overall revenues for the quarter at £1 billion and headline costs at £1.14 billion – adding that its full-year pre-tax loss will be around £1.135-1.175 billion.
The airline says a subsequent easing of government restrictions has created "positive momentum" as the company enters the 2021-22 fiscal year, with first-half bookings doubling, and it expects capacity for the first quarter reach up to 70% of that in the same period of pre-crisis 2019.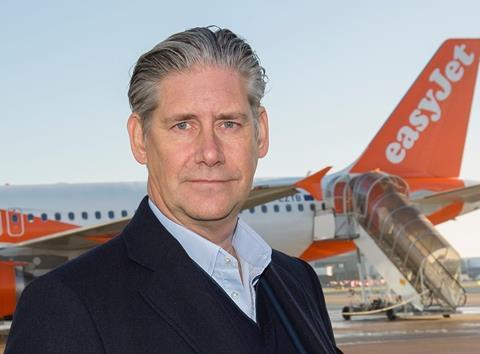 "It is clear recovery is underway," says chief executive Johan Lundgren, stating that business travel is returning.
"We have seen city breaks beginning to return alongside growing demand for leisure travel from customers looking for flights and holidays to popular winter sun destinations including Egypt and Turkey."
EasyJet's net debt at the end of the full year 2020-21 stood at £900 million, down from the level of £1.1 billion a year earlier. It is due to repay £300 million of UK government crisis support in November, and no other debt maturities until 2023. The company also has unrestricted access to £4.4 billion of liquidity.