Garuda Indonesia has secured creditor approval for a major restructuring, according to media reports from Indonesia.
The reports quote officials from a Jakarta court stating that the restructuring was approved by 95% of creditors in a 17 June vote.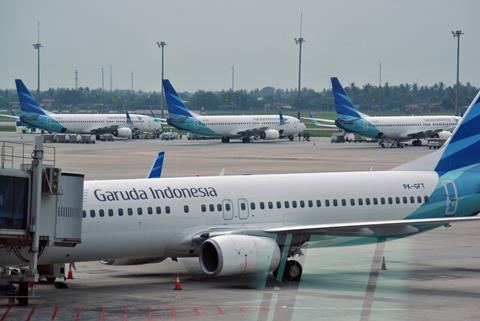 The agreement is set for ratification by an Indonesian judge. The arrangement will settle about INR114 trillion ($9.6 billion) in claims against the beleaguered carrier, and help it avoid bankruptcy.
The vote means that lessors, MRO companies, and bondholders will take a massive haircut against their exposure to the carrier.
Reuters quoted a financial adviser as saying that some $5.5-$6 billion in liabilities will be restructured, while the balance, which includes loans to banks and other service providers, will be extended without a reduction.
Garuda recently offered to replace current liabilities with $1.13 billion in new bonds and equity.