Icelandair Group is restructuring its organisation, splitting its commercial operation into two divisions – focused on customers and revenue – and recruiting a former director, who also served with defunct budget carrier Wow, to head the revenue side.
The revenue division will comprise the network, revenue management and sales functions in a single branch, and be led by Tomas Ingason, previously the chief commercial officer of Wow.
Ingason also served as director of Icelandair's revenue management for several years and held roles at companies including Arion Bank.
Icelandair Group says the customer division will concentrate on fostering a "customer-centric focus" and strengthen the Icelandair brand.
The company is recruiting for a chief customer officer to lead the division.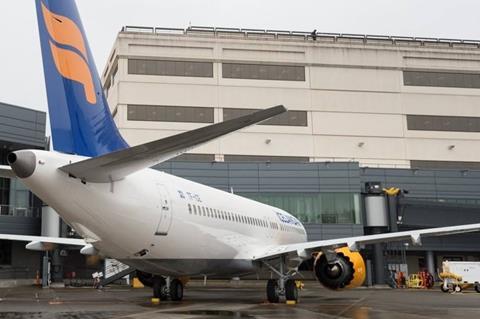 It is also seeking a chief digital officer to lead a digital and data arm, supporting business units to enable data-driven decision-making and develop "simple and enjoyable journeys" for the airline's passengers.
"We live in a changed world as we continue on the path to recovery from the global pandemic and where the importance to ensure a sustainable future is paramount," says Icelandair Group chief Bogi Nils Bogason.
The company says the new structure is intended to support its "ambitious" strategy of digital transformation and sustainable growth.
Icelandair Group says its cargo arms and its leasing specialist Loftleidir remain "vital" to supplementing the company's core aviation business and reducing seasonal fluctuation.