Kuwaiti budget carrier Jazeera Airways is taking preliminary steps to establish a new operator in Saudi Arabia.
Jazeera's board held a meeting on 12 March at which it approved the plan.
"The financial impact will be determined once the establishment and operating licensing procedures [are] finalised," it states.
Jazeera says the intended low-cost carrier would be based at Dammam's King Fahad airport.
It adds that the operation is in line with the Saudi Arabian government's 'Vision 2030' programme to expand the tourism and aviation sector.
Jazeera says it will act with Saudi partners to set up the airline.
"Co-ordination is underway with the regulatory authorities in the kingdom to complete procedures to obtain the necessary licenses in accordance with the applicable laws," it states.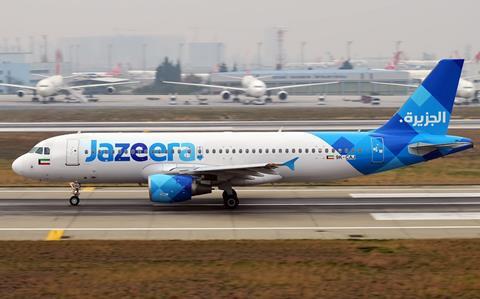 Jazeera has disclosed few details about the new airline's brand, network and fleet, but the Kuwaiti carrier operates a fleet of Airbus single-aisle jets.
The plan has emerged as the Saudi government embarks on a substantial air transport reinforcement effort.
It is setting up a new national airline, Riyadh Air, in the kingdom's capital, which will have a fleet of Boeing 787s.
Flag-carrier Saudia, based in Jeddah, is also undergoing 787 fleet expansion. Saudia also has its own budget arm, Flyadeal.
Dammam is the next largest city in the kingdom outside of the holy sites of Mecca and Medina.