Collapsed Indian carrier Jet Airways is relaunching its expression of interest (EOI) process, in its ongoing bid to attract new investors.
This appears to have been decided at the committee of creditors' sixth meeting, held on 17 December.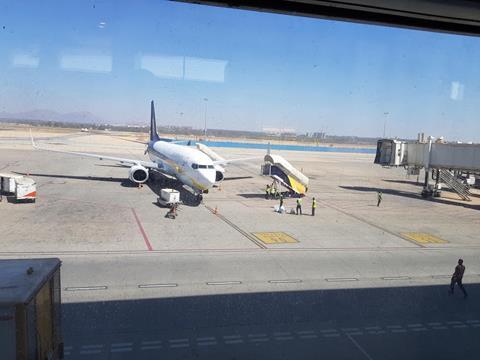 Unlike the first round, the latest EOI could be a much shorter one with 6 January set as the last date to submit a resolution plan.
According to local media reports, Hinduja Group and Turbo Aviation are among the interested parties.
The carrier commenced the insolvency process on 20 June and launched the first EOI on 20 July.
The initial 3 August deadline was delayed at least three times, finally closing on 16 December, per the resolution of the fifth creditors' meeting held on 27 November.
At the same meeting, the committee also agreed to file an application to extend the insolvency resolution process by another 90 days.
Compared against details of the previous EOI dated 27 August, the latest invitation has kept requirements for strategic investors unchanged: prospective applicants need to show they had INR10 billion ($141 million) in available funds in the previous year.
Financial investors, however, are required to show they had INR20 billion, double the previous criterion. While this was not previously specified, consortia must now show they had INR10 billion.
Shortly after Jet Airways ceased operations in April, the government redistributed most of its slots to other Indian carriers.
Its fleet has also largely been repossessed by lessors and banks, and a teaser document released released on 20 July to prospective applicants shows that it has just 12 aircraft in its fleet.
These comprise six Boeing 777-300ERs, three Airbus A330-300s and three 737s. The widebody jets are under finance leases, while the 737s are owned by the company.