Lufthansa Group has appointed and Dieter Vranckx as chief executives for budget arm Eurowings and Brussels Airlines respectively, and hired Boston Consulting Group partner Patrick Staudacher for the "reoriented" position of finance chief at the German mainline.
Bischof will assume his new role on 1 March, Lufthansa says.
He has been chief executive of SunExpress – Lufthansa's leisure joint venture with Turkish Airlines – since 2016, and previously served as chief commercial officer for Lufthansa's passenger business.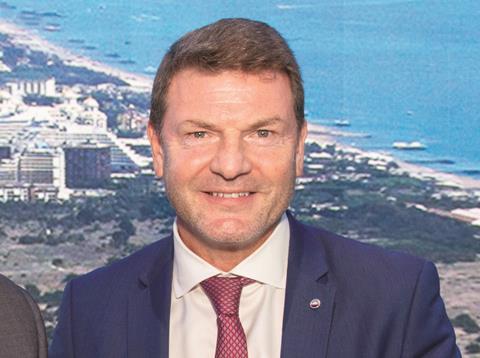 The group credits Bischof with having "successfully realigned [SunExpress], significantly expanded it and successfully positioned it economically".
Eurowings has a target of becoming profitable in 2021, Lufthansa notes.
Vranckx is Brussels Airlines' finance chief and has since last year additionally been serving as deputy chief executive.
He will replace chief executive Christina Foerster, whose appointment to Lufthansa Group's executive board from 1 January 2020 was revealed earlier this month.
Foerster has also been assigned "customer and corporate responsibility".
Staudacher will join Lufthansa on 1 May and will take on, in addition to the finance chief role, responsibility for business development at the "core brand", the group says.
It adds that Staudacher's appointment "takes place with a view towards the planned legal independence of the Lufthansa airline", and is part of the entire group's "modernisation course".
Group chief executive Carsten executive Carsten Spohr states that Staudacher "will provide new impulses for the leadership and development of the Lufthansa airline".