Philippine Airlines (PAL) will axe about 2,300 staff across its business, starting mid-March, a move that has been looming since October.
The flag carrier said in a 2 February statement that "the retrenchment was carried out after a comprehensive system-wide review process and is part of the company's overall recovery initiatives amid the ongoing pandemic that has massively affected the global airline industry".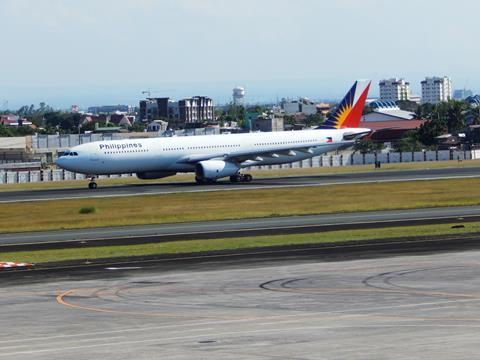 "PAL has assured its customers and partners that current operations will continue without disruptions. PAL will continue to gradually increase international and domestic flights as demand recovers."
The figure includes both voluntary and involuntary retrenchments and will affect about a third of the company's workforce.
The airline says it has maintained "frequent communication with employees" on the status of the company, including plans for the retrenchment programme as early as October 2020. Then, the airline said it was considering laying off about 2,700 of its 7,000 employees.
"PAL chose to implement temporary furloughs and flexible working arrangements to hold off job cuts as long as possible and ensure that its employees continued to receive salaries and benefits, particularly medical benefits, during the height of the pandemic," it says in its latest statement.
The carrier notes that demand for air travel is "still far from pre-pandemic levels", which sees it operating less than 30% of its weekly flights compared to pre-pandemic times.
To adjust to the downturn, PAL has implemented cost-cutting measures since March 2020, such as suspending capital expenditures, reducing management salaries, deferring lease payments and slashing non-essential expenses.
In addition to regular scheduled services, the flag carrier continues to mount repatriation flights from the Middle East, Europe, North America and Asia.
It also operates all-cargo services to meet "essential cargo transport needs of the public and support economic supply chains" and will also be supporting the transport of Covid-19 vaccines once available.
Cirium fleets data shows that the flag carrier currently operates 37 aircraft of its fleet of 66 aircraft. It has 13 Airbus A321neos in its orderbook.
Cirium has contacted PAL for comment