Initial US Chapter 11 filings from Scandinavian carrier SAS show that government loans and hybrid bonds make up the most significant unsecured creditor claims against the company.
Just under $600 million in state hybrid bonds, plus another $161 million in commercial hybrid bonds, are listed with Intertrust Group which acts as an agent for SAS bondholders.
The Swedish, Norwegian and Danish governments also each have term loans of around $150 million, while Citibank has a Swiss bond of nearly $134 million.
SAS has listed the 30 largest unsecured creditor claims following its filing for Chapter 11 bankruptcy protection on 5 July.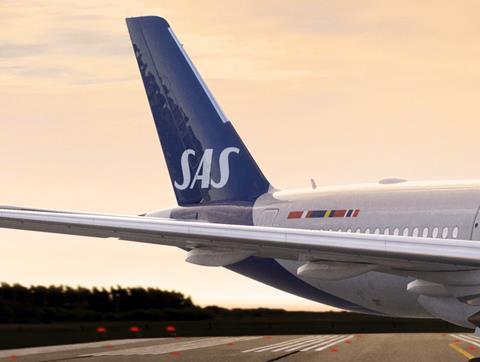 Alongside the Scandinavian state bonds and loans, there are claims from a number of suppliers, including $25.5 million from the Copenhagen airports operator, $14 million from Norwegian airports firm Avinor, and $7.8 million from Swedavia.
Pan-European air navigation organisation Eurocontrol also has an $11.8 million creditor claim.
Among other creditors are Rolls-Royce and Lufthansa Technik, with around $5 million each, and CFM International with $2.9 million.
Wet-lease regional jet operator CityJet and a similar subsidiary of Nordia are also listed, each with claims of more than $4 million.
SAS has filed for court-supervised bankruptcy protection in order to push through the 'SAS Forward' restructuring programme intended to transform the company into a sustainable operation.