Boeing late last year awarded CAE a subcontract to produce an operational flight trainer (OFT) and desktop-based training equipment to support the Royal New Zealand Air Force's (RNZAF's) future fleet of P-8A maritime patrol aircraft.
"CAE will design and manufacture the hardware for the RNZAF's P-8A flight simulator," the Canadian company said on 8 February. The Level D-standard device "will be similar to the P-8A OFTs that CAE and Boeing have already developed for the US Navy, Royal Australian Air Force, Indian navy, and [UK] Royal Air Force", it adds.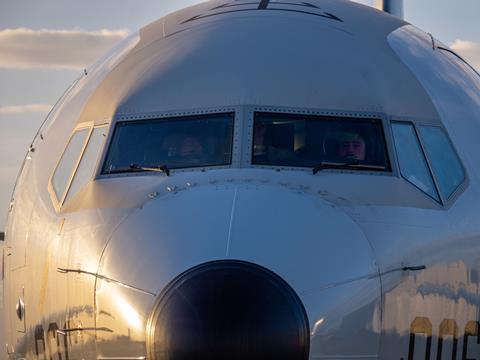 Under the award, CAE is also to "develop a suite of aircraft equipment enhanced desktop environment trainers, which will be used as role-playing stations during training of P-8A aircrews".
The equipment is scheduled to be delivered to Ohakea air base in 2023, the company says.
"We look forward to the P-8 being added to the list of training systems that CAE has played a role in delivering to support the safety, training and readiness of Royal New Zealand Air Force aircrew," says Daniel Gelston, group president of its Defence & Security business unit.
The company has previously delivered equipment for use during the instruction of RNZAF personnel to operate the Beechcraft T-6C turboprop trainer, NH Industries NH90 transport helicopter and Kaman Aerospace SH-2G Super Seasprite anti-submarine warfare helicopter.
New Zealand in March 2020 signed a contract to acquire four P-8As, with the 737NG-derived type to replace the nation's aged inventory of six Lockheed P-3K Orions.