Sanad means support in Arabic, and "the pandemic gave us an opportunity to live up to our name", says Mansoor Janahi, chief executive of the Abu Dhabi-based engine maintenance, repair and overhaul specialist Sanad Aerotech.
The company – owned by state investment house Mubadala and known as Turbine Services & Solutions (TS&S) until 2019 – kept working throughout the pandemic: "We didn't lose a single day," says Janahi. It also had deep enough pockets to see its customers through the worst of the crisis, as grounded flights led to a cash crunch at a number of airlines.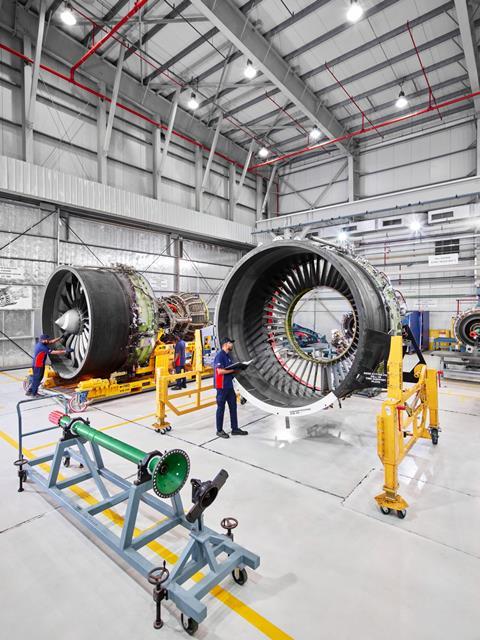 Originally part of Abu Dhabi Aircraft Technologies but spun off when the airframe side became Etihad Engineering in 2014, Sanad carries out service contract work for CFM International, GE Aviation, Pratt & Whitney, and Rolls-Royce. However, a "growing percentage" of its revenue comes directly from operators, where effectively Sanad competes with the engine makers. It is here where the company had to step up during the pandemic, suggests Janahi. "We were able to reposition some long-term agreements and ultimately help a lot of people's survivability," he says.
SUPPORT MILESTONE
Since the last Dubai air show, the business has marked several milestones. It carried out its 100th service of a GEnx in 2020 and its tally has now reached 130. Sanad was the first independent shop outside GE's network to be accredited for the Boeing 787 engine in 2013, and it has since graduated from quick turn to full overhauls. Its first overhauled engine will be delivered this year.
The company also extended its contract with P&W for the International Aero Engines V2500, which Janahi calls a "sign of confidence in Sanad and our good relationship with the OEM".
However, the contract Janahi says "we are very excited about" is for the CFM Leap. Sanad is the first MRO in the Middle East and Africa authorised to service the engine that powers 737 Max aircraft and about half of all Airbus A320neo-family types. Under the agreement with the GE Aviation and Safran partnership, signed at the 2019 show, Sanad will carry out quick turns on 237 Leap engines until 2030. The company is also increasing capacity on the other programme it is an authorised maintenance service centre for – the A330's R-R Trent 700.
GROUP FOCUS
Another key development for Sanad Aerotech this year is its full amalgamation with its sister business Sanad Capital into Sanad Group. Sanad Capital is a leasing business, which manages $1.2 billion of assets comprising engines, auxiliary power units and components. It was established in 2010, also as part of Mubadala's aerospace portfolio, but until 2019 had been run independently from the MRO operation. By bringing them together, the group hopes to be able to "bundle" attractive deals for third-party airlines.
Sanad has about 30 MRO and 12 leasing customers, and most of these would traditionally have had separate contracts and relationships with MRO and finance providers, explains Troy Lambeth, chief executive of Sanad Capital, who has now taken on the same role at Sanad Group. "By integrating our two businesses, it means we can offer a catalogue of options to customers, many of whom are looking for simplicity when it comes to these sorts of arrangements. This has been an important strategic change of the past two years."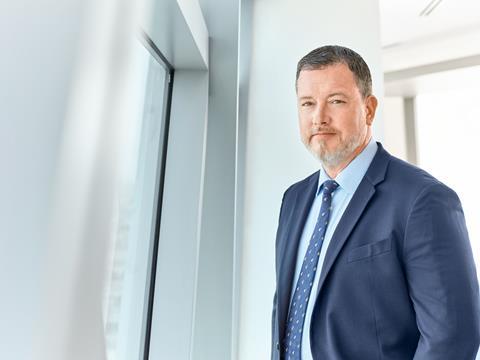 A push into the industrial services sector – both on maintenance and finance – is also on the cards for Sanad, although Lambeth says more detail on this will be announced by the end of the year. "We are a long-term player, and diversification is important to the business. That is why we are looking at this new market," he adds.
At the Dubai show, however, the focus will be firmly on aviation, with Sanad confident that the recovery in passenger traffic and aircraft deliveries should soon feed through to a rebound in demand for MRO services and asset financing solutions.