The US government has awarded Lockheed Martin a $15 billion contract related to upgrade work across the world's C-130J tactical transport fleet.
The indefinite-delivery/indefinite-quantity contract is expected to completed by July 2030, says the US Department of Defense (DoD) in a contract announcement.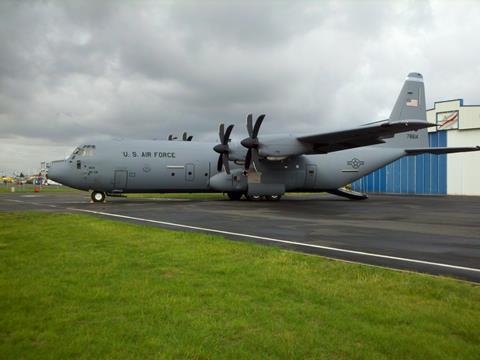 It broadly covers "development, integration, retrofit, and production activities", the announcement states.
"This contract provides flexibility to accommodate the broad enterprise of activities associated with the C-130J programme," adds the DoD.
Included in the contract are Foreign Military Sales examples of the type.
Cirium fleets data indicates that there are 441 C-130J-family aircraft in service globally, with 37 on order and nine in storage.
The US Air Force is the largest operator, with 250 in its inventory, followed by the US Marine Corps with 61. Major international users include Australia, Canada, India, Italy and the UK.
In addition to its transport role, the type is also used for special operations, air-to-air refuelling, search and rescue, and meteorological work.