Delta Air Lines has exercised options on a dozen more Airbus A220-300s, taking its firm commitments for the jet, including the smaller -100s, to 131.
The company also says it has added one A330-900 to its order book in the second quarter.
The SkyTeam carrier became the first US operator of A220s in 2018. It operates 45 of the 109-seat A220-100s and 16 of the 130-seat -300s. After exercising the options announced today, Delta has a further 70 A220-300s on order.
It expects to receive the 12 newly ordered A220s in 2027 and 2028.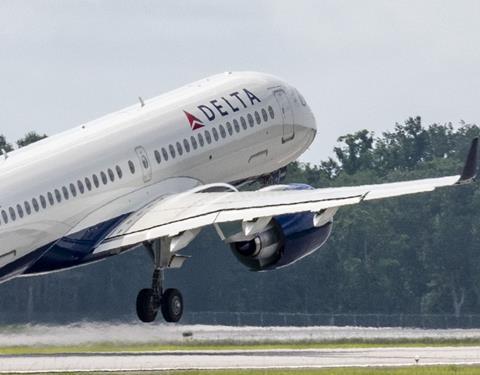 Delta Air Lines' vice-president of fleet, Kristen Bojko, says: "The A220-300 offers efficient performance and flexibility. The continuing expansion of Delta's A220 family is an integral investment in the future of sustainable aviation."
The A220-300 is powered by Pratt & Whitney GTF engines and Delta configures the type with 12 seats in first class, 30 in its enhanced economy category and 88 main cabin seats.