Lufthansa Cargo is increasing its capacity in view of rising e-commerce demand by permanently converting two Airbus A321 passenger aircraft to freighters.
The two narrowbodies will be fitted with large cargo doors, and the floor of the main deck will be strengthened as part of the conversion, allowing cargo containers to be carried in the main deck as well as the belly, says the airline.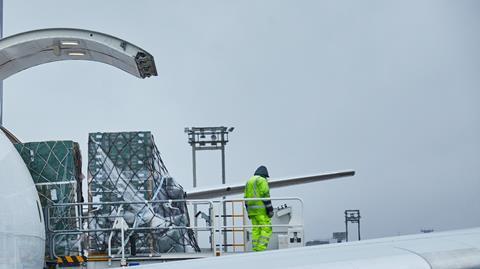 "Initially,the conversion of two Airbus aircraft is planned," adds Lufthansa Cargo.
The two A321s are set to start freight operations in Europe at the beginning of 2022, marking the first time the carrier is using short-haul aircraft purely for freight within Europe.
The jets will be operated by regional unit Lufthansa CityLine for Lufthansa Cargo, and based in Frankfurt.
Lufthansa Cargo cites expected demand from the e-commerce sector as one of the reasons behind the move. The airline notes that cross-border e-commerce shipments are forecast to rise around 20% per year for the next five years.
"With the converted A321s, we are meeting our customers' growing demand for same-day solutions and further strengthening our dense network of global connections as well as our product offering," states Lufthansa Cargo chief executive Dorothea von Boxberg
She cites freight forwarders, integrators and postal companies as customers Lufthansa Cargo is targeting with the additional capacity.
The converted A321s offer a payload of 28t with a range of 3,500km (1,890nm).