If you have never been to Brighton City Airport – sometimes known as Shoreham – it might be more familiar than you think. Established in 1910, and the oldest, continuously operated airfield in the UK, its distinctive, white 1930s art deco terminal has been the backdrop for countless films and TV dramas, from The Crown to The Da Vinci Code.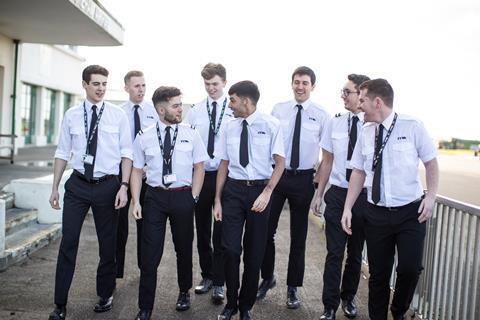 Sean Jacob, managing director and co-owner of training school FTA, thinks the south coast airfield is also the ideal location for would-be aviators to get a taste of what being an airline pilot is actually like. French airspace begins roughly 20nm (37km) in one direction, and some of the country's most complex air environments, around Gatwick and Farnborough airports, are the same distance in the other.
FTA had been operating at Shoreham for 15 years when Jacob bought into the business in early 2020, weeks before the pandemic halted all flight training. A former Royal Air Force fighter controller and freelance management consultant who had just finished a stint in the pilot training industry, he saw the potential of a thriving flying school whose owner was looking to step back.
Although his first two years dealing with the impact of Covid-19 were tough, he has no regrets and remains "passionate" about the benefits of learning to fly in southeast England's busy airspace. This is despite the challenges of the climate. FTA loses around 30 days of flying each year to bad weather, an occupational hazard the school's schedulers simply steer around, says Jacob.
Having to share the airways with multiple users is not something experienced by those learning to fly in the sunnier climes of Spain and Portugal, where many of Europe's pilot training schools are. Most of their sorties take place in near-empty skies, far from major air routes. Jacob believes that earning their wings in the more robust conditions of coastal England makes for better-prepared pilots.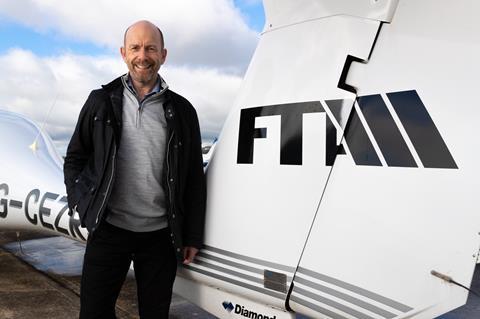 The comparison he uses is learning to drive in the car park of a closed supermarket. "You might be fine doing the basics there, how to steer and use the brake," he says. "But you wouldn't want to go out on the motorway if all your training had been there."
DUAL APPROVALS
Since the UK's January 2021 exit from the remit of the European Union Aviation Safety Agency (EASA), FTA, like most UK flying schools, has offered dual EASA and UK Civil Aviation Authority approvals. Most trainees opt for both as much of the syllabus overlaps, despite the need for separate examinations.
The proximity of the English Channel also means FTA can offer EASA multi-engine instrument rating (MEIR) training in French airspace – students perform take-offs and landings at Le Touquet on the Pas-de-Calais coast. They also get to fly through an international border and deal with foreign air traffic controllers "speaking English with an accent", says Jacob.
As with the rest of the training sector, the pandemic impacted FTA badly, but with a delayed reaction that saw the business ride out 2020 largely unscathed. "After the boom years of 2018 and 2019, when there was a waiting list for our courses, we went into the first year of the pandemic with some momentum as students had committed to their plans pre-Covid," says Jacob.
However, by the start of 2021, and with the virus showing no sign of going away, "the pipeline was empty" and FTA was forced to reduce its cost base and, temporarily at least, rethink its strategy. "We started 2021 with just 20 prospective students in the pipeline, compared with almost 100 at the start of 2020. We had to cut the fleet and introduced part-time working for our staff," he says.
He maintains that a widely covered press release from UK pilots' professional association BALPA in late 2020 did not help the situation. It warned young would-be pilots against investing in training courses because there was no guarantee of a job. Cynics said the union did not want newly qualified pilots competing with its unemployed members for limited vacancies once airlines began hiring.
It was also a forecast proved wrong by the trajectory of industry recovery, says Jacob. Students who embarked on training courses in early 2021 began qualifying just as the global industry was grappling with a shortage of new pilots. Not that anyone could have been sure of that during the height of the pandemic, when trainees were attending class sessions remotely and wearing masks in the cockpit.
RESTORING CAPACITY
After struggling through 2021 with a depleted roster, things began to look up for FTA early last year as governments lifted travel restrictions, passenger demand rebounded, and airlines raced to restore capacity. Suddenly, investing six figure sums in learning to become an airline pilot did not seem as foolish as it perhaps had just months earlier.
Today, FTA has about 105 students, still short of its pre-pandemic numbers of 145, but Jacob is keen to change that. "By August, we want to be on about 160, but by the end of next year we think we can get to 280. When we get to that sort of scale, airlines are more interested in talking to us [about providing direct-entry courses]," he says.
To deliver that growth Jacob is looking to bring in external investors and talking to the airport owners about leasing larger premises – the business is currently scattered over three buildings. He has also recruited as a strategic advisor an old industry hand: Anthony Petteford, a former head of Oxford Aviation Academy (now CAE) and CTC Aviation (now L3Harris).
The fleet too is expanding. FTA operates a mix of Piper PA-28 Cherokees and Diamond DA40s and DA42s. However, it is phasing out the US-built aircraft and adding a DA40 each month to take the total fleet to 20 by the end of the year. The composite Diamonds are more resistant to the salty coastal air, says Jacob.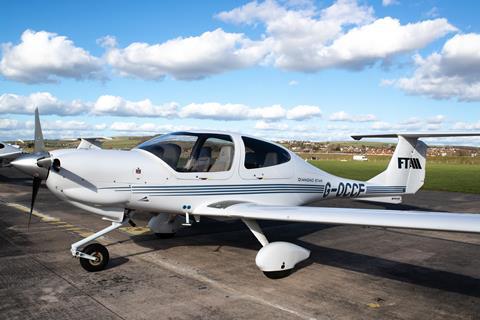 FTA has a pair of Alsim 42 flight training devices for multi-engine training, although it has an agreement with a Gatwick-based company, Jet Masterclass, to provide APS MCC (airline pilot standards multi-crew cooperation) instruction on a Boeing 737 simulator. However, Jacob also plans to invest in the company's own jet simulator in the future.
Another feature that sets FTA apart, he says, is that it offers integrated and modular courses, with about half the students opting for each. Those doing the integrated syllabus tend to be aiming to attain their frozen air transport pilot's licence (ATPL) as soon as possible. Those opting for the modular path often want to stagger the process for financial or other personal reasons.
SECOND CAREER
About two-thirds of FTA's students come straight from high school, around a quarter have a university degree, and a handful are "second careerists". One effect of the UK's departure from the EU has been that FTA has no international students on its integrated course. "Prior to 2021, about 15% were from Europe," Jacob says. "Brexit stopped that dead."
Jacob is insistent that as an independent FTA can compete in Europe against the giants of the ab initio training world, CAE and L3Harris, by standing out. "We decided after Covid that we have to do things differently," he says. "This year will be all about that."
Among these points of difference, FTA offers a nine-month, rather than industry standard six-month theory course as part of the ATPL syllabus. Although this makes for a longer commitment for students – around 22 months in total, rather than the usual 18 months – "we get a 99% first time pass rate in our theory exams", notes Jacob.
The business has also linked with nearby Brighton University to allow the latter's aeronautical engineering undergraduates to learn to fly at FTA. In return, FTA's trainee pilots can experience the university's facilities, including its windtunnel and library. "It's a lovely synergy," says Jacob.
Another unique selling point for FTA, maintains Jacob, is its new "fair pricing" model. Rather than handing over most of the course fees upfront, as with most flying schools, students pay as they go along, with increments as low as £2,500 ($3,100). Although this had an effect on cash flow initially, Jacob believes the benefits to students trying to spread the cost of their training are enormous.
Jacob feels vindicated by the fact that BALPA, which he blames for discouraging young people from training during the pandemic, now seems to be endorsing FTA's business model. In a January newsletter, the union advised aspiring pilots "never to pay for all your training upfront", without an airline job contract at the end of it. "We feel BALPA are underlining our fair fees approach," he says.
With the airline industry – FTA's ultimate customer – flying into sunnier skies, Jacob feels optimistic about the company's growth strategy, pointing to the high retirement and attrition rates of experienced captains during the pandemic and the urgent need for entrant first officers from expanding European airlines such as Ryanair and Wizz Air.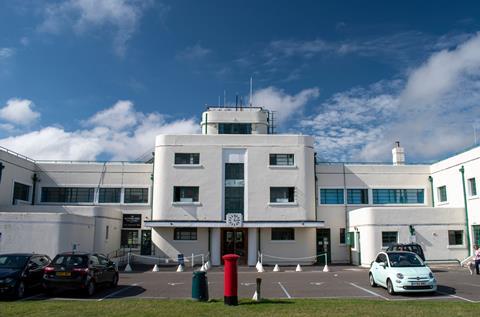 "From conversations we are having, every single [air operator certificate holder] seems to be hiring at the moment," he says. "In my view, there is no better time to be in commercial pilot training."