Regardless of the current crisis, many would-be commercial pilots lack the aptitude to get an airline job. One aviation veteran believes changes to the system are needed – in Europe at least – before the sector starts to recruit again.
Something is wrong with the delivery of pilot training in Europe – and it has nothing to do with the coronavirus crisis. There are an estimated 7,000 individual holders of full commercial pilot licences in Europe who are not good enough to get a job with an airline.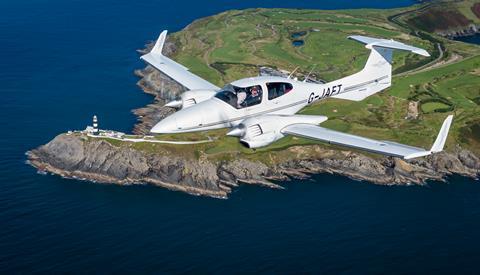 That is what the former head of the Airline Training Policy Group (APG) at the European Union Aviation Safety Agency (EASA) believes after conducting a review of training provision throughout the region. But how could this situation have arisen, given that the licence-holders have completed the statutory syllabus and passed their written exams and flying tests?
Right now – while air transport is in a holding pattern forced on it by the Covid-19 pandemic – would seem to be a good time to acknowledge and correct the weaknesses in a recruitment and training process that fails a significant proportion of its participants.
At present, the most popular question directed by would-be pilots at air training organisations (ATOs) is: "Should I start training now, when the airlines are firing, not hiring?" The former APG chief cited above – Ryanair's then head of training Captain Andy O'Shea – predicts that the demand for commercial aviation will return when the pandemic is perceived to be under control.
When that happens, there will be fewer airlines, he predicts. The weaker ones will have gone to the wall, but approximately the same number of aircraft will be in the world fleet, operating with the fewer but larger surviving airlines. Therefore, O'Shea argues, there will be a need for about the same number of pilots.
Meanwhile, the remaining "baby-boomer" pilots born in the late 1950s will continue to retire, some of them even taking early retirement instead of facing furlough. So, O'Shea believes, the aviation skills crisis that the industry faced pre-Covid could actually be worse afterwards.
Given that training and landing a job will take an aspiring pilot between 18 and 30 months, the challenge facing would-be trainees is to predict when commercial aviation operations will be back to pre-coronavirus levels. The betting right now varies from two to three years.
Recognition of the licensed-pilot skills deficit is not new, but it is still there to be dealt with. O'Shea made this public two years ago, when – still at Ryanair – he announced that his airline had consistently found that up to 55% of fully licenced candidates could not carry out its routine simulator flying exercise to a satisfactory standard, despite being given plenty of time to prepare.
O'Shea was still in his head-of-training job while leading the EASA APG, and there he developed a solution that not only worked within Ryanair, but was also approved by the agency. This involved replacing the old Multi-Crew/Jet Orientation Course (MCC/JOC) – usually tacked onto the end of the solo-pilot-focused commercial pilot's licence/instrument rating (CPL/IR) – with a more realistic knowledge and skills course which awards those who pass it an "Airline Pilot Certificate" (APC), confirming success in the higher-level flight-deck skills.
The APC training employs a sophisticated jet-performance flight simulator, whereas the MCC/JOC had been found to be a major contributor to the skills deficit because there were no rules against carrying it out in low-performance devices. EASA, however, has held back from making the APC training compulsory because of its additional expense.
O'Shea, recently retired from Ryanair and the APG, is launching what he has named the Airline Pilot Club, describing this as a complete pathway to commercial piloting. It makes use of the best of the existing training system, while putting pressure on it to improve the quality of its output.
The Airline Pilot Club plan inserts systemic improvements right from the beginning of the training process, rather than just relying on adding better material at the end. This starts with setting higher standards for its candidate intake, on the grounds that not every person who wishes to be an airline pilot has the aptitude to be one.
Of course, anyone who wishes to train for a licence despite failing aptitude tests will still be able to find an ATO who will take their money and do their best, but he or she risks becoming the 7,001st pilot on Europe's unemployable aviators heap.
For a long time, the route to the right-hand seat of an airliner has been confusing to those wishing to embark upon it. Decisions are many, including: which ATO to train with? Consolidated or modular course? CPL/IR or multi-crew pilot licence? In addition, today's aircraft are far more technically sophisticated than the early digital flight-decks of the 1980s, and the air navigation environment is likewise more crowded, demanding and complex. This state of affairs has added more layers to the journey.
The airlines have never seen it as their job to ensure that a flow of suitably educated candidates are available to the industry. Most operators still do not, so candidates looking for guidance can feel pretty lonely. If they attend an aviation training fair, they are likely to leave with an armful of brochures feeling more confused than when they arrived.
It is across this confusing terrain that O'Shea's Airline Pilot Club offers to guide prospective student pilots, but he is also working with another organisation to extend that guidance even further back. Whereas the club starts with a candidate who has already, at least tentatively, decided to embark on the training journey, by partnering with Aviation 360, a training consultancy that recommends trawling for suitable candidates even earlier, the partnership can encourage and guide youngsters from about age 16 through the most appropriate academic route toward an aviation career, and finally provide an entry to it. That applies whether the aspiring students want to be pilots, engineers, air traffic controllers or future astronauts. O'Shea describes his cooperation with Aviation 360 as "a meeting of minds".
Meanwhile, the founder of Aviation 360, airline training expert Simon Witts, is working with the Lincoln College Group (LCG), UK, to create "the country's first" International Air and Space Institute (IASTI). This, says LCG, will "transform the way pilots, engineers and ground staff are trained". An employment and skills enterprise, it will be based initially in Newark, Nottinghamshire, and has potential to scale-up both across the UK and internationally, subject to a promised UK government grant designed to generate skills and expertise in new regions.
LCG explains: "[We] aim to produce the next generation of skills-matched aviation professionals, providing a shop window for civil airlines and operators to acquire fully-qualified trained pilots as well as future astronauts, engineers and ground staff. It also offers the potential for future military co-operation. The talent pipeline will achieve a step-change in the way people from all backgrounds are trained and will eventually offer reduced training costs for an industry which has been hit hard by the recent pandemic."
In the case of trainee pilots, the IASTI product can parallel – or feed neatly into – the Airline Pilot Club. Once registered at the club, the potential pilot has embarked upon the first of eight stages in the journey to the right-hand seat. The actual training takes place during stage seven; being paid as an airliner co-pilot does not come until stage eight. So what are the other stages – and why so many?
The second stage involves completing an online "indicative assessment" – the initial part of determining the candidate's suitability for the piloting task. If a candidate is judged "ready", he or she is now a club member and will receive a development plan indicating where potential weaknesses have been detected, and in stage three, it provides guidance and learning material to reinforce those areas. Stage four follows, in which candidates apply to one of the club-approved partner ATOs, and undertake the full aptitude assessment that school requires. In stage five, partner organisation AON, a specialist insurance consultant, offers individual coverage against risks that could result in course drop-out, and simultaneously ensures that banks will look more kindly upon a subsequent application for course financing. Stage six involves the full Class One medical assessment, followed by securing financing for the cost of the course.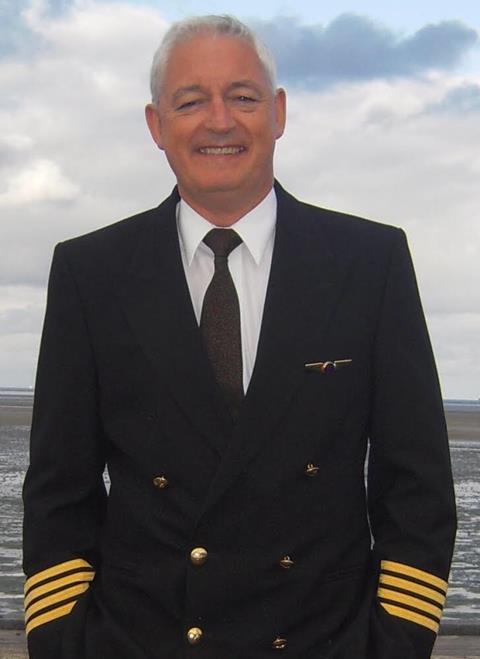 The Airline Pilot Club, Aviation 360, and the IASTI project are all still works in progress, but if they establish and thrive, such systems will represent a more joined-up education and training path toward the aerospace industry than anything available before.
The absence of a consistent, logical pathway is one of the reasons so many well-motivated aspiring aviators have ended up on the scrap heap, and also why many whose families did not have the financial means to back them never even tried it.