Royal Jordanian has sealed a new component maintenance agreement covering its Airbus A320 family fleet with Lufthansa Technik.
The five-year deal includes spares support, parts pooling and home base support services for five A319s, six A320s and a pair of A321s.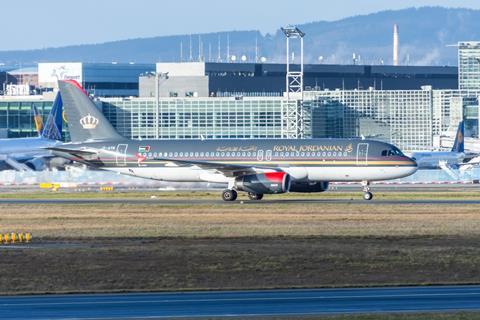 Royal Jordanian chief executive Samer Majali says: "Lufthansa Technik and Royal Jordanian have been partners over the past few years, and we are pleased to build on this partnership for the coming five years. We trust that their efficient and timely component support will serve our keenness to maintain our fleet at its best performance."
Lufthansa Technik has provided component MRO support for the Oneworld carrier since 2017.