European regulators will next month publish a draft airworthiness directive (AD) which should enable the Boeing 737 Max to return to service in the bloc before year-end.
In remarks first reported by Bloomberg, Patrick Ky, director of the European Union Aviation Safety Agency (EASA), says the body believes that changes made by Boeing to the twinjet have now rendered it "safe".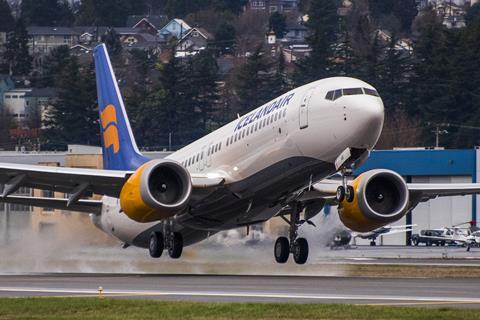 A final review of documentation related to the draft AD is now under way; once it is published in November there will be four weeks for public comment.
Although EASA will insist on the addition of a third angle-of-attack (AoA) sensor – a software-based system to work alongside the current pair of mechanical sensors – this will not be ready before 2022.
It will form part of the certification requirements on the 737-10 and will be retrofitted onto the existing fleet, says Ky.
The third sensor would enable the 737 Max to reach "even higher safety levels".
Malfunctioning AoA sensors were implicated in the two fatal crashes of 737 Max aircraft which led to its grounding in March 2019.
Boeing believes it will be able to return the narrowbody to service by year-end, with the US Federal Aviation Administration likely to recertificate the jet in the coming weeks.