New IATA director general Willie Walsh cites continued airline investments in sustainability initiatives – despite the financial pressure from the global pandemic – as evidence for his confidence that the industry can meet the challenge of cutting its greenhouse emissions.
Walsh's comments came as reports emerged suggesting the UK Government would shortly announce the extension of environmental laws to cover aviation as part of a range of measures to accelerate its targets on cutting carbon emissions.
Such a move would be the latest example of the increasing pressure on airlines to tackle emissions; governments in France and the Netherlands have already attached green conditions to their bail-outs of Air France-KLM.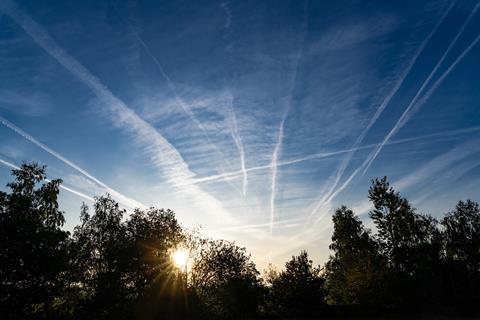 "Our industry has always stood up to the challenge. I think we have been very progressive. I believe we have a great story to tell in the actions we have already taken, but more importantly, the measures we intend to take going forward," Walsh told the World Aviation Festival today.
Walsh, who took the helm of the airline association at the start of April, says the industry has come together to address climate issues.
"I am delighted to see, as we have gone through the worst financial crisis in our history, airline CEOs continue to be focused on the environment. You have seen a number of airlines and CEOs come out recently committing to spending more money looking for even more efficient ways of addressing the challenge," he says.
He cites plans such as United Airlines' plans for a major investment in a direct air capture and sequestration initiative, as well as airline investment – including from Walsh's former firm IAG – in sustainable fuels.
"There are a lot of initiatives out there and critically people recognise that this has to be done," says Walsh. "There are no arguments here, the industry is up for this challenge. We've demonstrated we can overcome massive challenges in the past and we will be clear in terms of our ambition going forward as well."